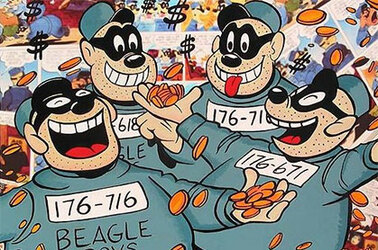 Incidences of identity fraud in the UK rose by more than 25 per cent in the first quarter of 2015, a new report has revealed.
North meets south as managed services providers find love
Industry folk react calmly to Microsoft's hopeful future sales targets
Data breaches drive increased security spend
Red in the face, red on the financials
We also lack procurement skills, say central govt departments
160-pence-per-share bid values tech services biz at £135m

HP is looking to beef up its service provider software-defined networking (SDN) footprint, with the acquisition of Comcast and Verizon-backed ConteXtream.

A presentation given at a conference on high-performance computing (HPC) in Poland earlier this month appears to have yielded new insight into Intel's Xeon server chip roadmap.

Virtusteam veritable IaaS gold mine for backers
'AWS is to the era of cloud what Microsoft is to client/server'


Biz wireless networks integrator and mobility managed services player Pervasive Ltd is the latest organisation to be crunched up by Capita's acquisition mill, The Channel can reveal.

Hard-pressed B2B communications provider Coms Plc confirmed this morning it is to offload the telco arm to Timico for an initial cash splurge of £2.5m.

Imation's CEO has been provisionally voted off the company's board, as shareholders supported the activist investor Clinton Group in its view of Imation's alleged leadership failures.