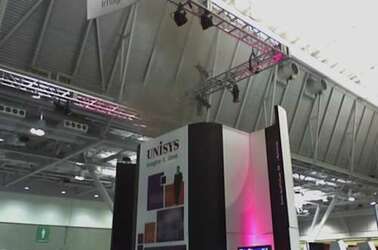 Losses at mainframe maker Unisys plunged deeper into the red in the company's first quarter of 2015, falling a further $10 million (£6.6 million) to $27.4 million (£18.1 million).
Folk don't want to do mega deals these days, it seems
A tight squeeze in the cloud
It benefits Hortonworks, not us
FX chaos hits sales but biz stability and rising demand helps out
Election 2015
Mixing and matching the party manifesto promises
Mysterious hire has NetApp experience

The sickly software-defined storage child that was FalconStor is not yet a strapping adolescent, but is at least on the way back to full health.

Disk drive shipments have a negative CAGR, and will fall by 3.7 per cent between 2013 and 2020, said spindle motor maker Nidec.

Buy for old-skool servers, transfer to hipstercoverged boxen, irritate Nutanix et al
Even with reduced on-board storage, 'the cloud ate my homework' isn't going to cut it


Dell has celebrated the first birthday of its open networking program by launching more products.

Microsoft has weathered a difficult three months: despite signs of growth in cloud computing, overall sales were dragged down by dwindling demand from consumers.

Over the last year or so, Google, Amazon Web Services (AWS) and Microsoft's Azure have delighted in pointing out that they do just what the other guy does, only cheaper. So even while IOPs, CPU speeds, volume sizes and other metrics have gone up, the big cloud players have made a point of also taking their prices down.