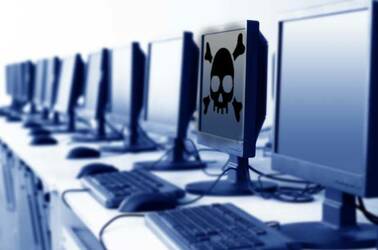 Organizations are unprepared for future strains of more sophisticated ransomware, a report by Cisco warns.
KeySniffer – does what it says on the tin
A million here, a couple of million there
Plans for 2 million FTTP connections in next four years 'not enough'
Forget AWS (sort of): We've still got skin in the game
Ken Claffey clarifies ClusterStor after PR 'no comment' snafu
Comment
Maybe Brits
don't
need GDPR

UK comms regulator Ofcom has said today Openreach must become a "legally" separate company from BT – with its own independent board – under plans to reform the former state monopoly's infrastructure division.

"This is the year of pointless blockchain projects" and anything you build with blockchain will need to be ripped out and replaced within 18 months, according to Gartner fellow Ray Valdes.

Poison pill filing sparks speculation about aggressive buy-out action
No More Ransom campaign kicks off


Amid the looming closure of its Havant facility in the UK, Seagate has nothing to say about the future of ClusterStor, its HPC disk array product line that was engineered there.

Updated
Beloved business-friendly ISP Zen has been suffering an outage for more than four hours today in the UK – and the carrier has no timetable for when service will be restored.

Oracle has shaken up its sales force to drive cloud business, multiple sources have told The Register.