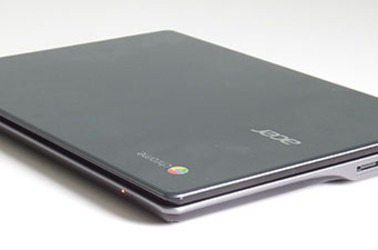 Chromebooks are set to become the next big thing in personal computing devices after sales skyrocketed by two thirds over the last quarter.
Enterprise round-up time...
EMC absorption rumours confirmed
China govt: It wasn't us, honest
ActiveDirectory and Samba AWS bridge
There's nothing for you here: it's personal data – watchdogs
Data Protection Directive not passed yet, though...

IBM's storage revenues are continuing to slump, with the latest overall IBM results causing the abandonment of a long-term earnings/share goal.

"We want to be the undisputed leader in enterprise cloud," Red Hat's chief executive Jim Whitehurst said recently.

Abandon hope all ye homebuyers who enter
Comment CEO: Scale-out hyper-converged systems? Pah!


Exclusive Sophos plans to offshore support operations from the US to Canada and the Philippines as part of a wide-ranging restructuring of its support operations.

Big Blue is going to become slightly less Big and Blue by paying Global Foundries $1.5bn to take on its chip-making business, according to multiple media reports.

IBM will host SAP's HANA Enterprise Cloud on its global data centers, it was announced today.