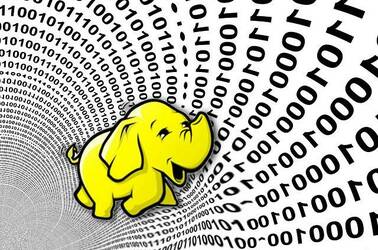 Hadoop-pusher Hortonworks has dismissed reports by analyst house Gartner that the big data market is "yet to take off".
42 negotiations mean MS, Oracle costs differ wildly
Enter hosted voice and UC-as-a-service space
We live in interesting times – especially if you've got $51bn going spare
Study
Wot, never heard of thin clients?
I have the answer. But no profits. Buy my IPO!!
Businesses are spending on mobile transformations, not boring old computers

Dell is figuring out how to borrow the US$40 billion it would need to acquire EMC, according to reports quoting the usual folks familiar with the deal.
Comment
The days of the massive standalone storage company are coming to a close, as the public cloud and myriad storage startups drive cumulatively fatal wounds deep into the heart of the one-supplier-does-all-your-storage business model.

Campaign for Clear Licensing forms Brussels pincer with Free ICT Europe

AWS Reinvent
"This is not intended to be a sales and marketing conference, it's really intended to be an education and training conference," said Amazon Web Services (AWS) Senior VP Andy Jassy at the keynote for Reinvent under way in Las Vegas. Yet marketing dominated his keynote as he jabbed at competitors.

+Comment
The political ding-dong over prising broadband biz Openreach out of BT's hands entered another round today with the release of a Vodafone-commissioned report on the £6.5bn in "excessive profits" BT has been making from the UK broadband market.

Windows Phone has had a very rocky history, but Microsoft thinks it may have found a winning strategy to get its handsets into the business market – let them be PCs.