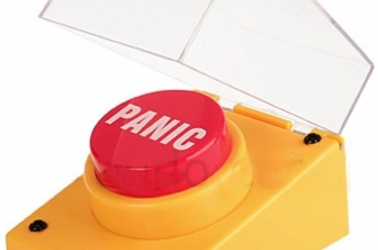 In yet another example of a sprawling government contract gone monumentally wrong – the second of the day – HMRC has splashed £7.9bn on an IT outsourcing deal that is looking very tough to justify.
Without representation, too. Time for a Boston (Lincs) Macbook Party?
Shiny new bin ready for new £208m programme
Analysis Elliott Management sinks its teeth into retiring godhead
Give it another blast with the XP defibrillator! Clear! >BZZZT<
Vorsprung durch grossendatatechnik, as we like to say in Germany
Extra options should you suffer a ROBO apocalypse

Microsoft has decided it won't replace the Masters-level certifications it once described as the "pinnacle" of a Redmond-centric IT pro's education.

Autonomy's former chief financial officer has sought to block HP from settling three shareholder lawsuits over its botched acquisition of the British software company.

With all orders suspended, mass layoffs feared soon
Yet more word of cuts emerges from Redmond


Execs at Chinese hardware maker Huawei are laughing all the way to the bank after reporting a healthy bounce in revenues and margins, despite being effectively blockaded by some governments in the West.

The Cabinet Office is seeking a joint venture partner to help it tackle what it describes as one of the most costly areas of public sector tech – hosting.

Sales of new software for SAP saw a minor improvement this spring while cloud grew so fast the giant has upped its estimated figures for the year.