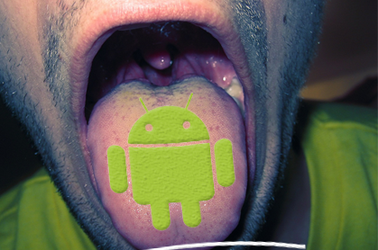 Android made further inroads into the US market at the expense of Apple, according to latest market share snapshot from tech analyst Kantar. Meanwhile, Windows Phone has stalled in 2014.
Think those are cool? Wait till you get a load of our racks
+Comment Cuts its losses - literally
Watch out, cash burn is increasing
'We couldn't be happier with how we've done'
Noo! Hand not big enough! Don't look at meee!
Michael Tobin 'makes way for next stage of development'

Hybrid array vendor Nimble Storage saw revenues grow strongly as storage giant incumbents were unable to deliver equivalent price/performance products.

Cisco has fired a ship-killer of an Exocet missile at VMware's EVO:RAIL by doing a server reselling deal with Simplivity.

Plus added 3PAR flash seasoning


Microsoft is putting on its poker face amid growing rumors that it plans to unveil "Windows 9" at the end of next month.

Comment HP storage emulated HP's latest overall quarterly results, with both good news and bad news, but the gloom overwhelmed the gleam.

Oracle says new findings by the judge hearing its case against third party software support outfit Rimini Street prove its IP has been pinched.