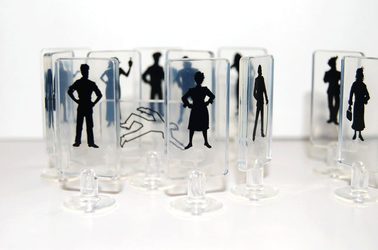 Tech Data Mobile has confirmed that former Phones4U director Matt Child has taken control of the UK arm, replacing previous exec Peter Hubbard who has now left the building.
Start of big changes for the Enterprise Content Division?
Market slumping as strong dollar pushes up price ... not the only reason though
Figures still suggest scheme will cost more than it'll save
Getting it off the ground is like kicking a dead dog
Why pay $5k when you can pay $0?
White box switching? We've heard of it

Struggling chipmaker AMD warned investors on Monday that its second-quarter results, which are due to be announced on July 16, will be lower than previously expected.

F5 Networks has pulled in channel grey beard Neill Burton to take control of its partner community in the UK, Ireland and, er, Sub-Saharan Africa (SSA).

Legal eagle soared high when the Federation dug deep
Microsoft shows the people of Blighty some cloudy love


The inevitable after-effects of withdrawing from hardware production and dwindling Building Schools for the Future contracts are leaving a huge hole at RM.

Security and storage value-added distributor Wick Hill is the first piece of channel real estate that Rigby Private Equity has invested in, with the proceeds to be used to fund wider expansion in mainland Europe.

IBM looks to be in the clear to sell off its ailing chippery division to GlobalFoundries after US regulators gave the deal the nod on Tuesday.