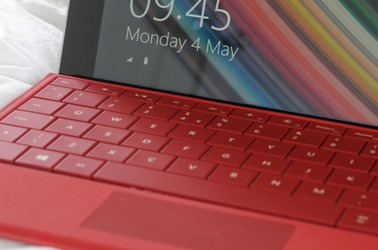 Enterprise adoption of Windows-powered computing slabs will make Microsoft the fastest growing tablet computer maker by 2019.
Tom Kelly lands as non-exec director
Cheap servers, tech books and desktop hypervisors can be yours
Windows Defender lives up to its name by dealing death to Dell's dumb DLL
Have we just been Rick rolled by Osbo?
+Comment
Final results aren't good for storage bods at HP(E)
IT party central at City premises?

Capita slurped up £1.8bn in public sector spending last year, a 12 per cent increase on the previous year, according to research from analysts TechMarketView.

Hewlett Packard Enterprise is buddying up to Microsoft on public cloud, chief executive Meg Whitman has confirmed.

In the new circuit breaker we trust
Sorry investors, we have to sort a Virtustream problem at home


Autumn Statement
Chancellor of the Exchequer George Osborne failed to mention IR35 even once during his Autumn Statement to MPs on Wednesday at lunchtime – despite the government recently floating new rules to crackdown on freelancers' tax arrangements.

In a shock announcement, Chancellor George Osborne has today pledged £450m in extra funding to the Government Digital Service.

Technology certification management provider Pearson VUE has copped to a computer security breach after malware compromised its Credential Manager System.