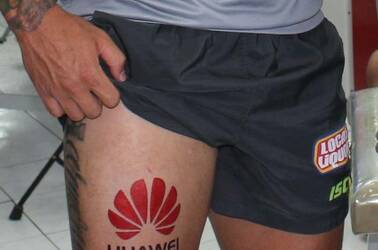 Huawei's enterprise biz outside of China is crawling along, hampered in Europe by a slower-than-forecast recruitment of channel partners and in the US by government paranoia concerns over espionage.
Satya Nadella, axeman of the geeks
The hyperconverged hardware market just became a little more crowded
Claims strong results from 'managed cloud' strategy leave it better off alone
No economies of scale? Shut up shop and go home, Chinese firms tells rivals
Merger will lead to mainframe and COBOL powerhouse
+Comment Come on everybody, let's upload all our stuff into Government by Cloud

The ceaseless hoovering up of small companies and startups by business behemoths has seen Oracle buy Front Porch Digital. Why did Larry Ellison latch on to this outfit?

New videos of a "Windows 9" variant have emerged, and to this hack's eyes they look to have brought Windows up to speed with tricks that various desktop flavours of Unix have had for a decade or more.

Angry Microsoftie hauls auctioneers to court over stalled Pzkw. IV 'deal'
He's taking his cash and leaving Mojang


There's a rumor that upgrading EMC's XtremIO firmware to v3.0 will wipe all user data from the flash array.

Phones 4u's website is currently telling customers that it is unable to trade due to "the unexpected decision of EE and Vodafone to withdraw supply" from the retailer.

Citrix has shaken up its cloud division with at least one senior executive checking out.