Articles about Lenovo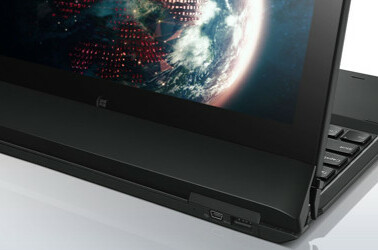 We'll just leave Redmond's latest OS on this DVD, over here. When you want it
Or, maybe the Great Wall of China
'Lenovo', or 'what we call PCs now'
Room for one more on that bandwagon?

There are rumors swirling around, again, that IBM is looking to sell off all or a portion of its x86 server business to Chinese PC maker and server partner Lenovo Group. US channel mag CRN caught wind of something going down between IBM and Lenovo on Thursday and referenced an anonymous source with knowledge of the talks now …

The first fruits of a global technology partnership between storage giant EMC and server upstart Lenovo have ripened as the two companies have launched LenovoEMC Limited, which pairs EMC's Iomega entry-level network-attached storage (NAS) arrays with Lenovo's ThinkServer product lines. EMC acquired Iomega in early 2008 to expand …

'We are looking at all opportunities'
Our profits are up 34%, says tech titan, how's your biz?


Is IBM selling all or part of its x86 server biz to PC giant Lenovo? Nothing has been confirmed by either party, but it sure looks like there's something in the works. So what might this deal look like? I don't see IBM selling off the entire System x division to Lenovo. What they'll sell is the most commoditised and least …

Lenovo will alter its structure in 2013 to create a "Lenovo Business Group" that will sell commodity products and a "Think Business Group" to push premium kit and take on Apple. News of the restructure emerged at Sina Tech, which quotes an email sent to staff by Lenovo chairman and CEO Yang Yuanqing in which he proclaims (after …

Chinese computing giant Lenovo is set for big expansion into the mobile space after breaking ground on a new facility in the central province of Wuhan. Thew new facility will be the company's source for new tablets and smartphones. Although it was coy on exactly how much of its own cash would be ploughed into the 'Lenovo (Wuhan …