Articles about Ipad Mini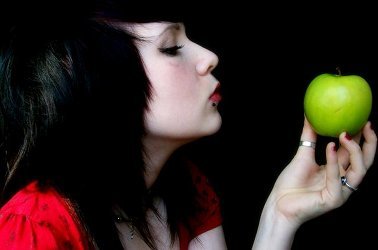 Invitations October 10, unveiling October 17 ... sounds about right
Peak Apple: An unwelcome first for tightfisted Cupertino
No, it's not cheap – it's from Cupertino, remember?
Apples are not the only fruit

When the new fourth-generation iPad made its debut at the iPad mini roll-out event late last month, it was a surprise to many – especially those who had recently opened their wallets for "the new iPad" released just this March. Fret not, fanbois. The tools, parts, and repairs folks at iFixit have just torn apart Apple's latest …

Apple sold three million iPad 4s and iPad Minis in the weekend after the device launched, Apple announced in a bullish release today that described the sales as "record-breaking". Sales were double the 1.5 million sales of the iPad 3 in its first weekend in March. "We set a new launch weekend record and practically sold out of …

But iPad Mini is still the UK adults' top-rated slate
Let's take a closer look at those 'disappointing' numbers, shall we?


The latest numbers are in from the battle for global tablet market dominance - and the questions everyone is asking are: Is Apple holding on? Has Microsoft got anywhere yet? Where's Amazon? Has Android crushed everything into tablet paste? The good news for Microsoft is that Surface broke into the ranks of the top five selling …

Apple has beaten some of the gloomier analyst expectations in its second quarter's results filing, with revenues of $43.6bn for the quarter generating $9.5bn in profits. But margins are falling and the company warned that next quarter it may clear only $33.5bn to $35.5bn in revenues – its biggest fall in a decade. The company …

The industry shift to slabs didn't just catch out major PC makers: peripherals builder Logitech also found life hard going, judging by the amount of red ink scrawled over its Q4 2012 financial figures. The mouse, keyboard and speaker tech purveyor reported operating losses of $37m for Q4 (ended 31 March), including $16m in …

Business PC refresh cycles are set to stretch even further, according to IDC analysis - heaping more strain on vendors and channel partners. This comes against a backdrop of declining global sales of desktops and notebooks, which fell by 4.1 per cent and 3.4 per cent respectively in 2012 compared to 2011. No near-term uptick is …

Microsoft has struggled to make headway in the tablet market so far, but sources say it may be ready to take another crack at it by releasing a new Surface model with a smaller screen as soon as next month. Inconsistently accurate Taiwanese IT industry newspaper DigiTimes reports that a variety of Asian component suppliers are …

If you can't beat them, join them, or - if you're Microsoft - infiltrate them. Just be careful not to go in too deep. Microsoft has recently developed a clever approach to launching into markets where it has previously failed or is currently failing: rather than buy an existing name, Microsoft has become its partner. To boost …

A woeful week for Apple is probably a good thing for the rest of the tech industry, a top channel guru declared today, even if it doesn't mean a new sense of humility within the Infinite Loop. Steve Brazier, opening the Canalys Channels Forum in Singapore today, repeated his assertion that Apple currently dominated the tech …