Articles about Ipad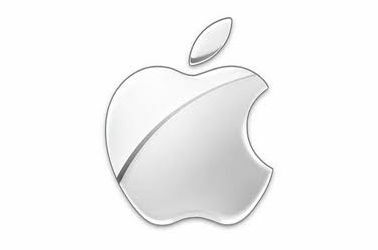 Though curiously Macs are down as fondleslabs surge
'That's cos it replaces your current laptop+iPad combo'
'As good as Apple's tab but half the price' Oh, BURN
Invitations October 10, unveiling October 17 ... sounds about right
Whitepaper: Aruba Networks
Whitepaper: The technology is here, it is available but it is not yet adapted for corporate use
Whitepaper: Do they go together?

Microsoft's Windows RT-based Surface tablet - designed to compete with the full sized Apple iPad - has a larger profit margin than its rival, a teardown analysis has revealed. The Surface, with its minimum 32GB of Flash storage and optional Touch Cover, has a bill of materials (BoM) that totals $271. Chuck in an additional $13 …

It's been quite a post-Easter week for the Brit firm behind iPhone and iPad accessories maker GEAR4: it went into administration, axed most of its UK workforce, and has risen again in Hong Kong. Disruptive Ltd, which makes wireless speakers, docks and a range of Angry Birds accessories stocked at all major UK consumer …

Peak Apple: An unwelcome first for tightfisted Cupertino
No, it's not cheap – it's from Cupertino, remember?


When the new fourth-generation iPad made its debut at the iPad mini roll-out event late last month, it was a surprise to many – especially those who had recently opened their wallets for "the new iPad" released just this March. Fret not, fanbois. The tools, parts, and repairs folks at iFixit have just torn apart Apple's latest …

Apple fondleslab sales tumbled after the buying frenzy around its third generation iPad died down, Context numbers reveal. Stats from the bean-counter, which tracks distributor shipments, show that the total number of iPads flogged dropped 22 per cent in April across Western Europe compared to the previous month. Broken down, …

Dixons Retail has issued a grovelling apology after a demon fondleslab possessed with porn beamed smut directly into the eyes of children at a Currys store in Surrey. According to a report in the Surrey Comet, a distressed mother, who asked to remain nameless, said her three children were confronted with the filth on entering …