Oh, M8. Let's just say it sounds good
Review It's only two years since HTC was the darling of the fanDroids. Distinctive, thoughtfully made and a cut above the rest in style, the HTC One M8 gathered the kind of plaudits an obscure band gets.
A few things have changed since then – and I don't realise how much until I opened the box.
Erstwhile market leader Samsung, which had grown smug and complacent by 2014 (offering the "elastoplast" Galaxy), now leads the market again. Google has imposed its toylike Montessori-inspired Material Design language on the market, bring uniformity to the anarchy of Android user interfaces.
It has been a success, but it has obliterated diversity; you now look odd if you don't follow the design language. And thirdly, Shenzhen happened. Xiaomi and OnePlus offer top quality components in a device that's half the price – and their design isn't bad either. My first reaction on unboxing my review sample was that the 10 is as well made as the OnePlus 2, the device it most strongly resembles.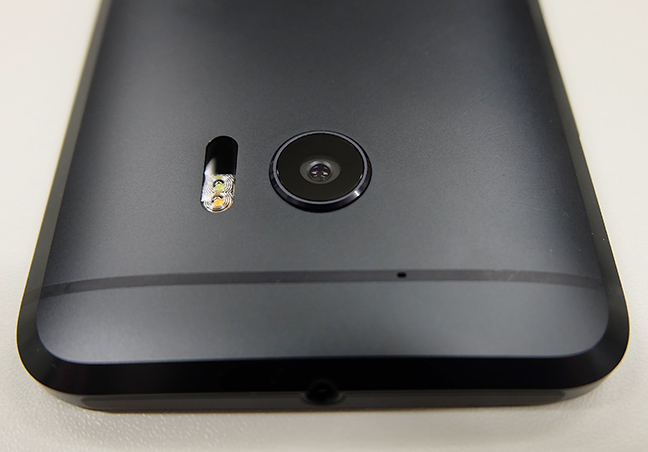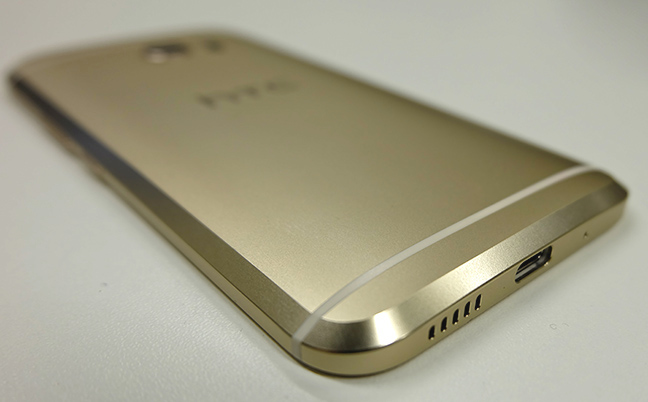 There's arguably a fourth factor. When you choose a phone brand you buy into the promise of an ecosystem ranging from wearables to contactless payments to funky cases. Few can match Samsung and Apple here. This promise may be less than the sum of its parts, but it's increasingly a factor for the smaller challenger brands. That's a lot to contend with.
Hardware
The HTC design team did a nice job of retaining some of the character of the One Mx series, while ditching its most distinctive feature. Like its predecessors, the 10 is a unibody aluminium case, well balanced, and less slippery than before. The larger area means it doesn't have the dense mass of the S7. The distinctive feature I miss from the M7 to M9 is the disappearance of the dual front-facing stereo speakers. This time around there's a tweeter at the top and a woofer at the bottom. There was something miraculous about such a unlikely, slim device producing such an unearthly room-filling sound, like one of the objects retrieved from the Zone in Roadside Picnic. The device lived up to the hype-drenched BoomSound™
The 10's sound quality is very good. But it's just not the same. A real life litmus test for the M8 was being able to use it as a kitchen radio, with speech clearly audible above the noise of the cooking. The M8 was one of very few phones that could do this. The 10 struggled, to be honest. In addition, speakerphone audio is piped through the bottom speaker only.
It isn't a disaster, more of an oh well. Despite the leaks, I'd hoped the dual speaker design would endure, just as Thinkpad designs haven't really changed too much, becoming a design classic as the years passed. I guess the disaster of the M9 put paid to that. Bloggers got bored (they get bored easily) and howled for change. The reason for the design decision is the positioning of the fingerprint sensor on the front. Again, mounting this on the side (like Sony) or rear (like Huawei/Honor/Nexus 6) would have retained the distinctive design.
At least the sensor is super responsive and rarely complained. But then you do wonder how just how fastidious these permissive biometrics really are. Perhaps it's like a bored nightclub bouncer letting anyone in, because it's late and the club's empty. The 10's FHD display is super responsive too, giving rich but not too saturated colours but not so great in direct sunlight when the screen has picked up fingerprint smudges. HTC needs to tweak the coating and give up the luminance in bright conditions.
As it's bleeding red ink, HTC has had to choose its battles more carefully, and where the 10 has differentiated is in media capabilities, particularly audio output. HTC has pushed its way into the hifi mags before, but here the idea is to drive an existing audio system. It's HiRes certified (192 kHz/24-bit sampling) and the first mainstream phone to use USB-C audio, and you can pick up a pair of JBL noise-cancelling headphones, Reflect Aware C. The USB port provides the power for the active noise cancelling, as well as the digital audio path. The pricing hasn't been announced but the specs can be found here.
Alas there's no serious waterproofing (it promises to guard against very light water ingress, eg raindrops) and no wireless charging. HTC told me that rapid charging is all people want (and no doubt, it's very useful), but to be brutal about it, this is where the 10's competitors are more Shenzhen rather than Samsung or Sony). Samsung has managed to squeeze Qi and Powermat support into a smaller package.
Software
Remember how ambitious HTC used to be with its Sense UI? It pioneered merging your many contact books intelligently (without breaking them) and offering a social feeds reader. Well, the Material Design bulldozer has come and gone, and leaving only clues that there once used to be a vibrant and imaginative software house here once. HTC retains only a few of its home-grown apps: Contacts, Mail, Phone and Messaging. In comes Google Photo and Chrome. I don't regard either as a step forward: the HTC photo app was much nicer.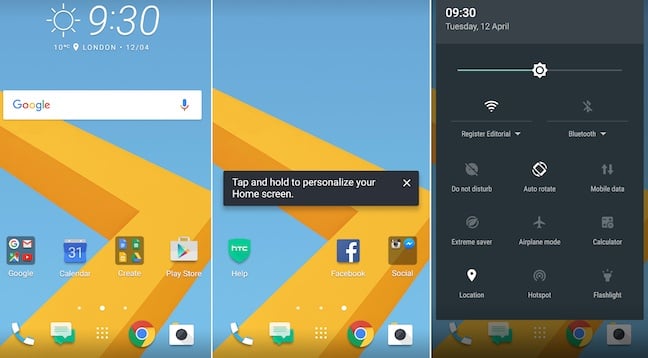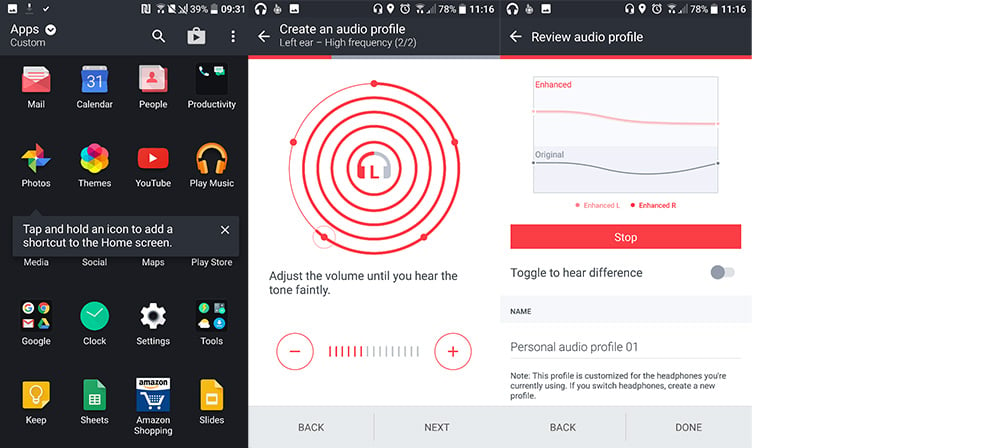 With the Googlified Quick Settings (left) can't be edited: a step back from the M8. Audio profiles (centre, right)
You might wish to consider a third party launcher, because Sense only allows 16 (4x4) icons above the dock, which doesn't look right. At least "Sense Home", the misconceived "smart" widget folder has disappeared.
The most unwelcome addition comes in the Recent Apps switcher, which is overlaid with a Google search bar. WTF, HTC? When people invoke this, they have only one task in mind: switching apps. Or maybe closing a few. It's pretty tacky.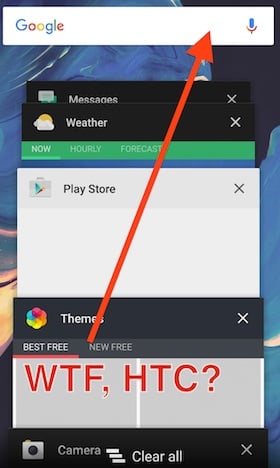 In addition to HTC's Themes there's a new "Freestyle" option for designers, which makes use irregular shaped and overlapping icons, which are called "Stickies".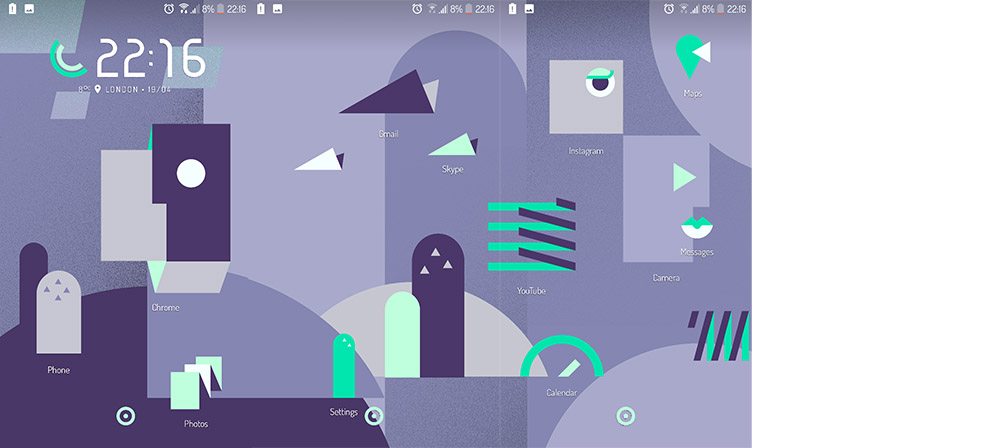 It's very thorough and gives the phone a complete visual overhaul. At first sight it's very gimmicky, but it does give you a break from the fussiness of a conventional Android UI, and its constant visual reminders that you ought to be busy. Maybe it's one for weekends, or when you don't want to be reminded of stuff. Only a few Freestyle themes are available so far.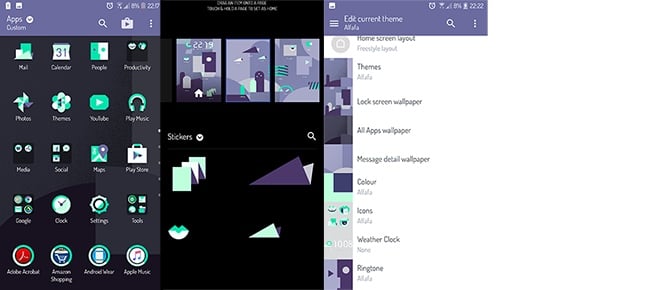 Last year's M9 was hampered by the CPU from hell, Qualcomm's Snapdragon 810. Normal use sometimes left me with a brick by 3pm. The 820 is a tamer beast, and better tuned. The 10 only got mildly warm, certainly not uncomfortably so, when gaming. I'm skeptical of HTC's boast that the 3000mAh battery, lasts two days. But over a week, only on the first day of setting things up did it fail to last a day, and the rundown is predictable. That's a big improvement.
Signal reception was markedly better than previous HTC flagships, although it aggressively nagged me to turn Wi-Fi calling on. (I didn't always want it on).
Call quality was fine, but given HTC's brand reputation with audio, call audio diverted through the loudspeaker should sound better. Reducing noise needs some work.
HTC's big bragging feature is audio. In addition to the 24bit DAC and HiRes certification more protocols are supported. Last year HTC introduced Blackfire and AllPlay support, but the biggie here is Apple's AirPlay. This will be backported to older HTC devices. There must be teething problems, though, as it didn't recognise an Apple TV. (We'll update you on this).
I liked the ability to fine-tune an audio profile to emphasise certain parts of the dynamic range. If one ear doesn't work as well as the other, you'll appreciate it too.
Imaging
The HTC 10 is a tale of two cameras, a superb front-facing selfie cam and a greatly improved rear camera. It's hard to find much fault with either. The 5MP wide aperture (f/1.8) selfie camera captures excellent wide shots, and includes hardware OIS for the first time I've seen on a front-facing shooter. The rear camera is 12MP and gets good detail and colour balance. The old villains of overexposure pop up sometimes, but after the Huawei/Leica hype the 10's achievements are refreshingly understated. Smartphones usually receive tweaks, but judging by the pre-production unit we received, imaging was reliable. It takes 4K, slow mo and time lapse video, as well as HTC's Zoe images (since copied by Apple), and it's nice to see the simple HTC Camera UI hasn't been tampered with.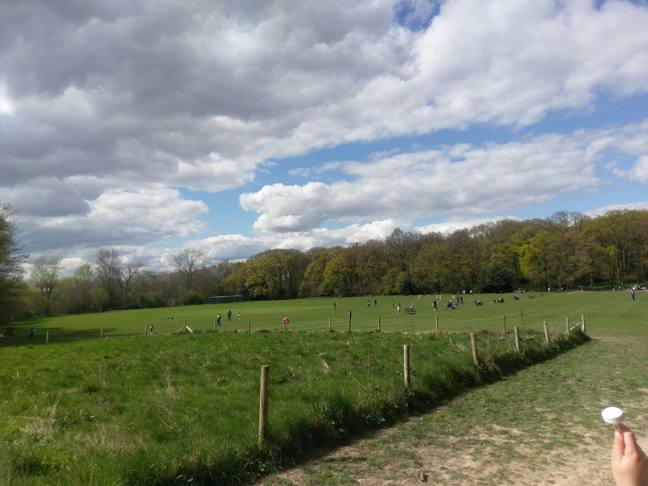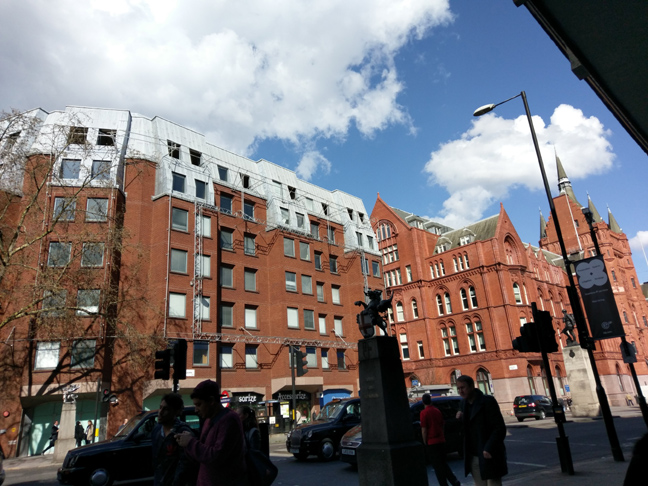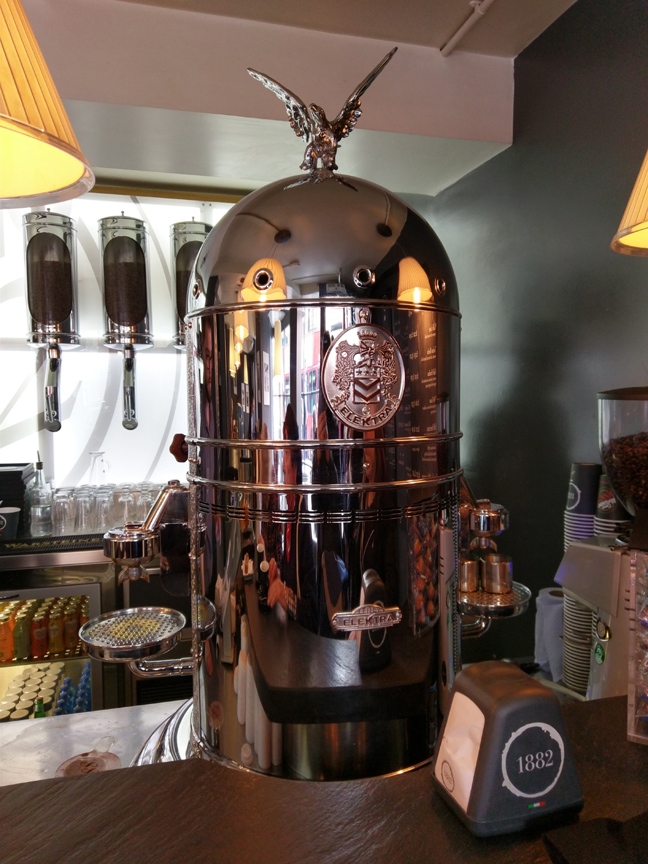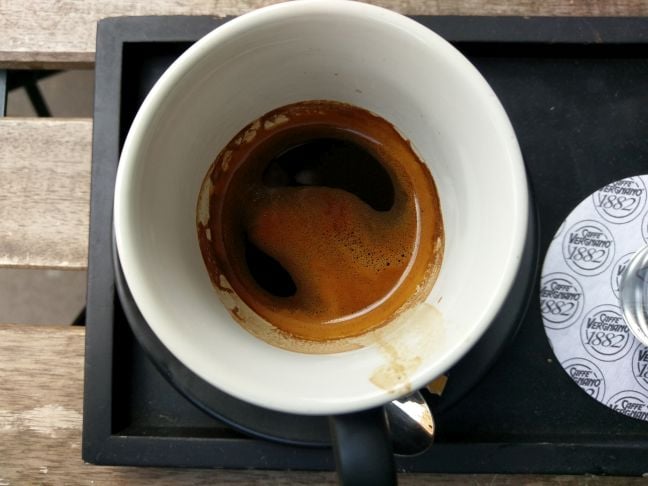 Conclusion
Two years ago, the HTC "ecosystem" looked healthy. To go with your M8 you could pick up funky cases and audio accessories, a novelty camera (the Re) and even NFC treasure tags. Much of this has been discarded.
The 10 is HTC's best phone and does much to repair the reputational damage done by last year's One M9, notable for its poor-in-all-conditions camera and shocking battery life.
But the market has moved, and HTC's flagship is no longer as distinctive as it was, and if you don't need the 10's marquee features of 24bit audio, or Apple Airplay support, buying a 10 becomes much harder to justify.
Improvements in hardware design from Chinese upstarts, and the relentless March of Material make brand flagships feel much more generic. Yet the price of the HTC 10 – listed at over £550 – remains eye-wateringly high. Overall, it's a smart package that's hard to fault. But there isn't enough here to challenge a much-improved Samsung, and unless you really need the audio features, you should consider the Shenzhen alternatives at half the price. ®