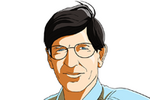 Chris Mellor covers storage and allied technology areas for
The Register
. After experience working for DEC, Unisys and SCO, he became an IT journalist writing for a variety of print publications. He edited the UK's first storage print magazine and then moved into the online world writing for IDG's Techworld, then started up the Blocks & Files blog, which was bought by El Reg.
He has written many sportscar buying guides, a few mountaineering guides and drives a car that's faster than he is.
Elliott Management Corp will demand satisfaction
Comment War could break out in EMC's investor ranks any day now as the standstill agreement between EMC's board and activist investor Elliott Management runs out this month.
Elliott wants the federation structure or status changed so that hidden investor value inside EMC can be unlocked for investors' benefit. This means the potential unravelling of EMC chairman and CEO Joe Tucci's carefully constructed organisation.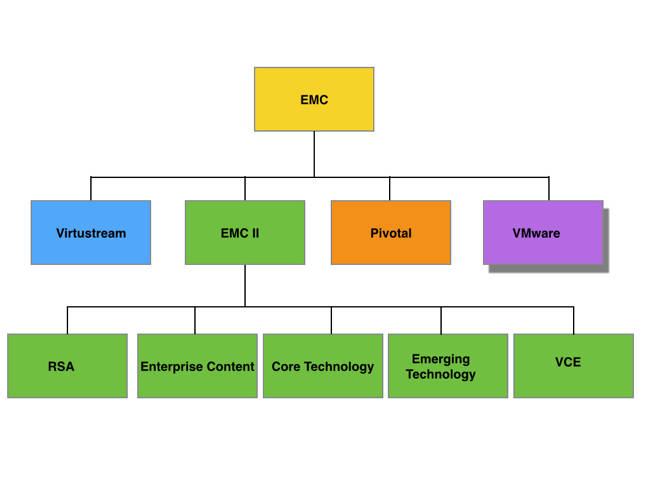 EMC Federation structure
His time as EMC head honcho is running out and his terrible dilemma is what to do to satisfy both Elliott and what he perceives to be the best interests of his Federation creation.
The Federation has four main component businesses, each run by its own CEO; Virtustream, EMC II (Information Infrastructure), Pivotal and VMware.
EMC part-IPO'd VMware and its shares are separately traded from EMC's and have performed better in recent months than EMC's own, hence the view from Elliott Management that EMC is performing less well than if its assets were deployed and organised differently.
Within EMC II there are two more businesses presented by EMC as being part of the Federation structure; the RSA security business and VCE's converged infrastructure operation. Enterprise Content is the Documentum and allied products.
Core Technology is the great collection of money-spinners; VMAX, VNX, Data Domain, etc. Emerging Technology has the future money-spinners, namely XtremIO, DSSD, ScaleIO and so forth. So far the revenue growth from these is not making up for the lower growth in the core tech' products.
We could take the view that VMware's valuation is so much better than EMC's because it is visible through having its shares separately traded, even though EMC owns 80 per cent of it. It's been suggested that this could be fixed by EMC buying in the part of VMware it doesn't own, or VMware buying EMC. Either way, one entity ends up owning both VMware and EMC.
Who's idea of value
Note please that this is a good thing mostly (if not only) from an investor's point of view. The value from a wider business sense of the constituents of the federation and the federation itself are identical. It is only the value from an investor point of view that matters for this discussion of the federation's structure and future.
Looking at it from an activist investor viewpoint what matters is the trading value of the shares in the relative short-term from a few months to two or three years.
They generally want to buy in when they perceive an under-valued stock, agitate and achieve business structure and strategy change, see the share price rise or cash be distributed to share holders through asset and even company sales, and then cash out and move on to the next target.
Their interests are not the same as those of the company's other stakeholders; staff, suppliers and customers.
Unlocking value for investors
Back to EMC's federation; VMware buying EMC and EMC buying in VMware seem, judging by the absence of leaks, to no longer be on the board's table. Neither are earlier thoughts about merging with or acquiring, or being acquired by, HP.
So that leaves EMC wholly or partly selling federation bits. For example, EMC bought VMware in 2004 and IPO's 15 per cent of it to public shareholders in 2007, with the stick opening at $29/share and closing at $51. It's currently trading at $77.08.
Why did EMC sell part of VMware? At the time, Joe Tucci said: "We expect the IPO to unlock more of VMware's value for EMC shareholders while also strengthening its ability to retain and attract the software industry's top talent."
David Goulden, then an EMC EVP and its CFO, said: "The IPO is also expected to provide EMC with the potential to return a portion of the original investment in VMware to EMC shareholders, while enabling them to retain majority ownership in this strategic EMC business."
Perhaps the VMware IPO was a mistake, opening the way as it has for Elliott involvement in EMC.
One option now though, is surely to do a VMware IPO mark 2, either by selling a further tranche of VMware shares or part-IPOing another part of the federation, like Pivotal. EMC might think Pivotal is not yet mature enough to IPO. Also CEO Paul Maritz wants to retire.
Virtustream has just been acquired and it probably wouldn't seem appropriate to offer shares in it before it has shown any real signs of fulfilling its potential inside EMC.
EMC could go further and think about dividing the core EMC Information Infrastructure (EMC II) business into constituent parts; RSA, VCE, Core Technology and Emerging Technology, and then selling or part-IPOing one or more of these parts.
RSA might be too small a fish to hook investors. But VCE could be interesting, and then there's XtremIO, which has accumulated $1bn of bookings in six quarters.
Now we might be talking real money. Suppose EMC ran a part-IPO of the XtremIO business. That could raise enough cash, perhaps, to make Elliott Management happy, with a Pivotal IPO scheduled to follow once the CEO role is sorted out. That would increase the happiness quotient.
That way Joe Tucci could retire without seeing his pretty Federation baby killed, and Elliott Management could turn its attention elsewhere. But this is the El Reg storage desk talking, and in our world pigs might fly.
Some more questions about another elephant in EMC's boardroom; which person could continue Joe's feat of holding the Federation together as he has done? Would Pat Gelsinger be happy to serve under David Goulden if he were Federation CEO and chairman? Would Goulden serve under Gelsinger?
It sure is an exciting time to be a fly on EMC's boardroom wall. ®