Got a few million tucked under the mattress for Microsoft?
Business leaders who dismissed calls from the IT department to migrate off Windows Server 2003 as nothing more than a maintenance exercise could be left rueing a potentially costly seven-figure financial howler.
Extended support for the OS expires on 14 July, meaning no more security patches or updates from Microsoft after that point, though organisations can negotiate custom support with the vendor.
When Microsoft pulled extended support for Windows XP earlier this year it charged customers $200 per seat for tailored support for the first twelve months, $400 for the second year, and $800 for the third.
Talking to The Register, Gartner veep and distinguished analyst Carl Claunch, said the cost of tailored support on WS2003 will vary by customer, but will likely be up to three times more expensive.
"I don't want to disclose specific numbers but I can say that it is pretty common to see that the aggregate cost for the client is in the seven digit range, so it is pretty expensive," he told us.
Of course, customers who want to buy custom support need to already have a Premier Support Agreement, or to buy one if they don't, which is another incrementally "substantial cost", said Claunch. He estimates Microsoft will also want to see some evidence of migration plans before providing support.
Forrester Research previously told us that Microsoft ideally does not want to offer custom support for WS2003, despite the obvious profit potential, as it has bigger fish to fry, and the distinguished beanie at Gartner concurred.
He said the single pool of developers that create code for the server and client endpoint versions of Windows need to be writing new features for Windows 10 and beyond.
"If you look at the relative position of Microsoft compared with Android and iOS in the mobile and tablet space, Microsoft really has to focus everything it has on gaining market share and becoming more relevant in that area," he told us.
"Certainly, if I were in the shoes of Microsoft executives I'd be doing all I could to prioritise that and to keep my developers free so that they are not stuck supporting people who have already had more than ten years," he said.
According to HP there are now an estimated eight million WS2003 machines still in use, and some 900k instances in Blighty (400k physical machines). Avanade estimates one in five businesses will miss the deadline next July and continue running the decade-plus old OS.
An average migration takes between nine to 15 months, according to Gartner research, including research time, pre-requisite upgrades of other things, careful testing and finally rolling it out in batches of servers. This means anyone not already on the path will miss the deadline.
Possible hack attack
Migrations are disruptive and expensive projects for businesses and those responsible for budgets are quite happy to delay them where possible, but the implications of doing so can be serious.
Claunch said IT managers were proposing the move off WS2003 for several years but kept "getting shot down" by top management.
"I think it's partly from a lack of understanding of how serious the issue is ... they are not seeing it as an absolute barrier to being able to keep the system running, that is the disconnect here," he said.
"Outside of the IT department, people think of it as a maintenance or efficiency initiative, like painting the outside of the house - you have to do it but if you've got to choose between that and something that is maybe more important, you are going to prioritise the things that add business value or provide a good return," said Claunch.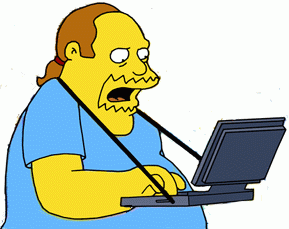 Clanch: No certainty that a hack
attack will happen post 14 July 2015,
but the "gamble" rises the longer the WS2003
machines are left unsupported.
This was not simply companies whose IT tends to be under-funded, low skilled or conservative. "It's every kind of company, including leading edge IT organisations, businesses from the smallest to the largest, it's evenly spread around the planet and industry segments".
Clanch said there is no certainty that a hack attack will happen post 14 July, but the "gamble" rises the longer the WS2003 machines are left unsupported.
"The risk for businesses, that they are not realising, is it's like a flood wiping out your DC and having nothing set up as a backup. What would you do if a flood erased the DC? Well, by the time you found a new one and tried to rebuild everything you are out of business," Claunch told us.
"There's a lot of urgency from IT groups concerned that they are going to have unsupported system," he said.
As we pointed out last month, there's not a huge volume of refresh activity taking place via the channel, but things are set to intensify next year, helping to breath new life into what's been, until recently, a shrinking server sales space. ®