We're keeping a lid on costs and exiting unprofitable sales, so there
If companies operate as intended then sales growth should be a given, and with its accountancy scandal pretty much behind it Tech Data reported business as usual for the fiscal third quarter that ended last month.
The world's second largest tech distributor reported a 6.1 per cent hike in sales to $6.76bn, largely aided by bumper PC sales on both sides of the Atlantic and soaring mobility shipments in Europe, led by Apple's iPhone.
The Americas arm edged up three per cent to $2.6bn on the back of the XP and wider client devices refresh, but the firm also noted "strength" in storage and networking. In Europe, turnover rebounded eight per cent in constant currency to $4.1bn.
Following the discovery of accounting irregularities in the UK branch, and elsewhere in a few European countries and Latin America, the subsequent probe made the management team in those areas more inwardly focused.
The subsequent restatement saw TD reduce sales for fiscal 2011, 2012, and 2013 by $1.59bn and profit after tax by $27m.
In a conference call with analysts to discuss the latest quarter, CEO Bob Dutkovsky said:
"Our focus on operations and the market have been instrumental in our improved performance this year ... our improved operational efficiency has allowed us to selectively pursue more profitable business"
The breakdown of the customer mix saw VARs account for 46 per cent of sales, direct marketers and retailers some 30 per cent, and the remainder from corporate resellers.
In terms of products, broad line kit was 47 per cent of net sales, data centre from the Azlan division was 21 per cent, 18 per cent software, eleven per cent mobility, and three per cent consumer electronics.
HP accounted for a fifth of turnover, and Apple, which handed TD the iPhone franchise in Europe last November on top of Macs and iPads, was at 16 per cent.
Gross profits up, surge in PC demand
Gross profit grew to $335m, resulting in a gross margin of 4.95 per cent versus 5.12 per cent in corresponding period last year. The drop in margin was due to lower data centre sales, higher lower margin gear (such as PCs and mobility), and proportionately less business with VARs.
Despite the rise in sales, operating expenses edged up by just 0.4 per cent to $271.2m as the distributor kept overheads on a tight leash. Restatement and remediation-related costs came in at $2.06m compared with $14.9m a year earlier. TD also saw a $5m gain from the settlement of an LCD price fixing court case.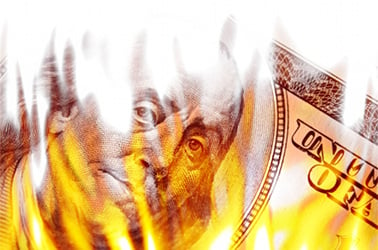 The discovery of accounting irregularities saw the company's management team reassess its focus
All this left operating profit at $66.7m, up nearly 4.4 per cent on a year ago. After interest expenses and taxes were paid, net profit was $41.7m, up from $37.7m, a rise of 10.6 per cent.
Chief beanie Jeffrey Howells forecast low single digit year-over-year sales in both regions in local currency for Q4, seasonally the biggest period for TD.
He pointed out the "surge in PC demand, robust tablet sales and new mobile product introductions in Europe" in its final quarter of last year led to higher sales than is typical.
"It is important to note that the PC refresh has now been in place for at least four quarters, tablet sales have moderated, and we're coming off a stronger Q3 this fiscal year than last, and therefore we are not forecasting a repeat of the exceptional sequential growth," said Howells.
For the next financial year, the CFO said TD will continue to "reallocate our costs to the growth areas ... [and] to exit the less profitable areas that don't have the appropriate return on invested capital," said Howells.
"There's more revenue available out there that we are choosing not to participate in because we're trying to keep the costs in line, and what that really means is we're trying to utilises the dollars and euros we're spending more efficiently to improve the operating results in both regions," he added. ®