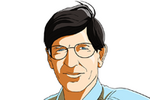 Chris Mellor covers storage and allied technology areas for
The Register
. After experience working for DEC, Unisys and SCO, he became an IT journalist writing for a variety of print publications. He edited the UK's first storage print magazine and then moved into the online world writing for IDG's Techworld, then started up the Blocks & Files blog, which was bought by El Reg.
He has written many sportscar buying guides, a few mountaineering guides and drives a car that's faster than he is.
VMware spin-off? Let the shareholders decide
Analysis EMC is going to ask its shareholders whom they support: CEO Joe Tucci or hedge fund exec Paul Singer?
At a Wells Fargo investment conference last week, Tucci outlined his thinking about EMC's recent history, its future and an appeal to shareholders.
Paul Singer's Elliott Management is the activist investor trying to persuade EMC to break up its federation, spin off VMware and return more money to shareholders. Joe Tucci is EMC's overall CEO, the architect of its tripartite federation structure - EMC II, Pivotal and VMware - and set for retirement in February next year.
VMware is an 80 per cent-owned EMC subsidiary and the Singerites reckon that its value (meaning stock price) plus EMC's value (stock price) would be higher than EMC's current stock price if the two were to separate.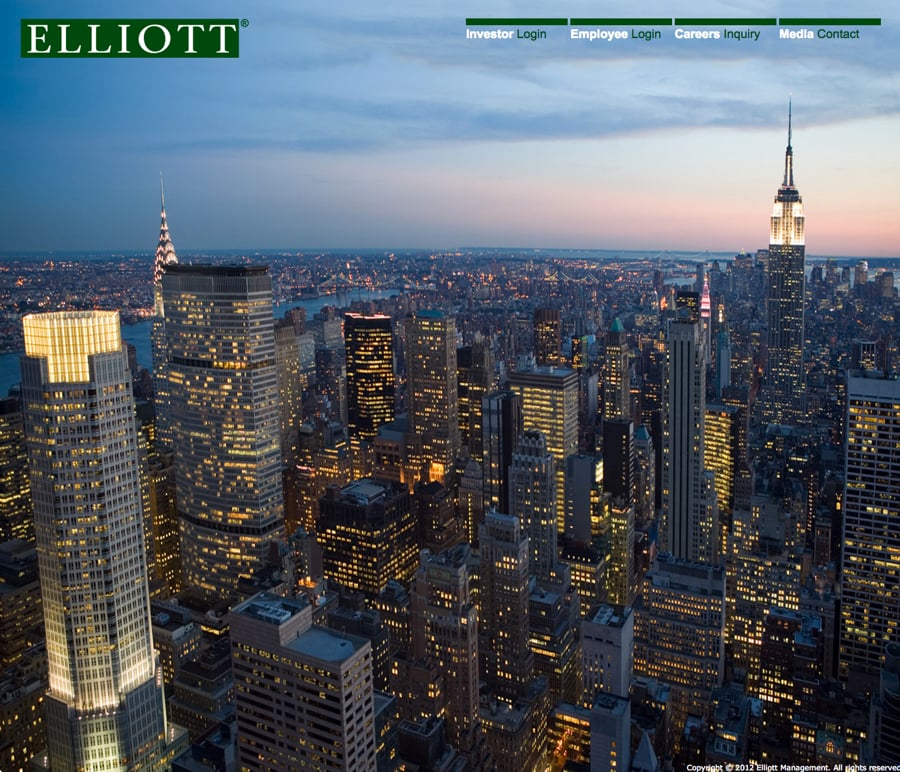 Tucci took part in a question-and-answer session after his formal pitch at the event and his answers are full of clues about EMC's strategy for dealing with the investor.
The theme is that EMC is competing with big players and needs to be big itself, and not shrink by sloughing off VMware. These are the points Joe T made:
IT is transforming under the influence of public cloud computing, big data predictive analytics, social networking, mobile data access. Tucci said: "This is one of those times in life that everything is changing," and it's what EMC calls the third IT platform (after mainframes and the extended client:server era).
Most current enterprise IT runs on older technology and EMC has to supply it. Newer enterprise IT uses third platform gear and "what we have to do is basically play in both of these worlds". There is some growth left in the second platform but "stellar growth in the coming of the third platform".
EMC has its federation structure and built the companies inside it to enable CIOS to take better advantage of second and third platform IT, providing "a common infrastructure software defined data center [VMware] where you can run your traditional apps, where you can run your new platforms, the developer platforms [Pivotal] and new generation of applications. You want to create virtual workspaces for your employees and your partners, you want to make sure that you are secure and you want to make sure that you have the ability to create these huge information lakes which you can reason over quickly and catch an individual or a machine in the act of doing something. … EMC information infrastructure is focused on information storage, software-defined storage, information intelligence and converged infrastructure."
EMC has invested in engineering development and acquisitions to build its third platform capabilities, buying XtremIO, Nicira, AirWatch, ScaleIO and DSSD, developing ViPR and investing in VCE. Tucci said: "We placed a lot of big bets on your behalf. And I believe these big bets will pay off very handsomely in the future." He emphasised this point: "I absolutely believe and I look everyone in the eye, I absolutely believe every [one of these] obviously, VCE is already there, will be [an] over $1 billion run-rate business for us in the next few years."
He admitted, however, "that has cost us very high-teens negative EPS (earnings per share) this year."
From Tucci's point of view, that strategy is working as EMC is growing faster than its peers: "We have 10 out of 11 quarters, where we have grown over three per cent consolidated." But the EMC share price doesn't reflect this because "the reason we are not producing the leverage [is] those seven bets we placed, which I think are really good bets on your behalf."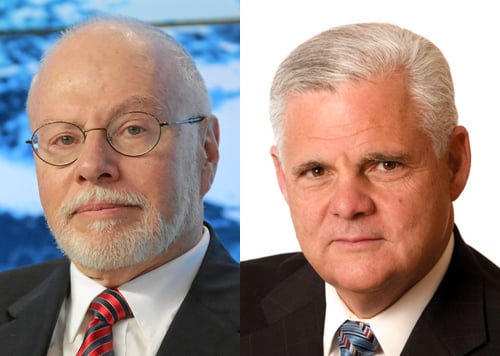 Paul Singer (left) and Joe Tucci (right). Which man is right for EMC shareholders? Who will make them richer overall?
Enter Elliott Management
This is the background as Tucci sees it to the Elliott Management activist investor activity aimed at countering EMC's under-performing share price by pushing for a spin-off of VMware.
A questioner said recent EMC acquisitions had been of youngish companies "where the revenues have the opportunity to grow into something bigger. The downside to that I think is that [with] the investment that we are making upfront … you sort of have to wait until the revenues start to ramp up to get to the profitability."
Tucci admitted that and said it was worthwhile to save money: "If we waited, the price of these acquisitions was going to nosebleed levels."
XtremIO cost $400 million. Today it would cost $3 billion: "So, obviously, we felt it was better to take some pain upfront." This has been done with the other acquisitions, paying up front for longer term gains, and they have come in a similar timeframe. The reason is "we do this on behalf of our shareholders. And I think they were good bets."
If EMC put Pivotal up for sale, starting bids would be at $1.5bn and it would have "mezzanine DCs lined up out the door to buy that company."
THe headwinds (costs) of the acquisitions and developments will become tailwinds (profits) over time: "I think what we need to be more clear on and I said that we would do this in Q1 [the first calendar quarter of 2015] is when do these headwinds become tailwinds, what's this investment will be a little bit more forthcoming, not that we are hiding it, when these investments are going to pay off and then of course those headwinds become tailwinds."
A roadmap is coming.
Will the headwinds become tailwinds in 2015? "I will give you a little look ahead, absolutely not. Will some of them happen? Absolutely, yes."
He was asked: "What … is taking the time to ramp these businesses up?" Tucci said EMC had higher product quality standards than the acquired startups and hence development took longer.
EMC has to be better at explaining to investors what it's doing: "I think that we have got to be a little clearer on that roadmap so that you as investors and people that follow us can understand how long are these tailwinds going to be there … when the headwinds are going to be there … and then give you a little bit of model because that's what's going to produce the leverage again."
It has been growing its top line revenues but not its bottom line profits so much: "So we are not producing the leverage which we once had, which of course is not ideal. We should be growing the bottom line faster."
This is Tucci acknowledging aspects of Elliott's case about EMC's share price and EPS under-performing.
He also admits there is too much competition in the federation. EMC has had good mileage out of its [federation] model: "It produced a lot of value [in] the last 11 quarters. So, it's not that it's bad, but you have got to continue to morph a model. And basically … you need to have a similar vision to where the market is going."
He added: "We listen to every shareholder with tremendous respect and as good ideas will come out of everything... This is a fierce industry and we are going up against the likes of IBM and … it's competition with Cisco. … You have competition from Oracle. You have competition from Microsoft. You have competition from Amazon Web Services. These are big, big companies, right?"
To survive, a business has to get big or get niche, have a niche marketing strategy. It doesn't want to create less scale or be less relevant. Tucci thinks that the seven bets EMC has made will pay off and EMC will have both the scale and relevance needed for success as a third IT platform player.
The timetable is for the fourth 2014 quarter earnings to be announced on 27 January next year, the roadmap to come before the end of that month, and then the shareholders can decide: Elliott's way or Tucci's way? Millionaire vs billionaire.
If they vote for Tucci then he can retire in February and rest easy having seen off Elliott, a feat which few of its investment targets manage to do.
And EMC's share price will increase, Elliott can sell its shares at a profit, making multiple millions of dollar bits - 12½ cents – while the rest of us in the storage world focus on how to get multiple millions of data bits on and off disk, tape and flash as fast and as cost-effectively as possible - and so the world spins around and moves on.
If not, we may be looking at a VMWare sale... ®