The riddle that will satisfy Win 8 haters, at least
First look Microsoft has posted early builds of Windows 10, showing its new approach to combining tablet and desktop support in one all-encompassing operating system.
According to the company's marketing script, this preview is for enterprises to try. A consumer preview will follow early next year, and a developer preview in April, to coincide with the Build conference in San Francisco.
I am typing this into Word on Windows 10 Technical Preview and it works, but this is a curious Windows build. If this preview is for businesses, where is the document that explains its business advantages? Microsoft has mentioned a couple: the ability to manage Windows 10 PCs through mobile device management tools, and securing business data with rights management that persists even if you move or copy files. How does all this work, and how does it fit in with existing products like Windows InTune (which can already manage PCs) and System Center? No details yet. And what else is in this release for the business market?
It turns out there is more to come, a lot more, as revealed in a blog by Oliver Niehus from Microsoft Deutschland that was posted on Wednesday and swiftly deleted. In his post, Niehus described hot new features including logging into Windows using Azure Active Directory, the cloud-based user directory which is used by Office 365. The now-deleted blog read:
We have made Azure Active Directory (Azure AD) a first class citizen.

You can use Azure AD identities to log in to your device so users get the same benefits as using an MSA such as store access, settings sync, and live tiles. Organizations can now use their existing AD, federated in the cloud with Azure AD, to do everything they need. No Microsoft Account needed.
If this is confirmed, this will win cheers from business users annoyed by having to link business and personal accounts in Windows 8 in order to get the full features.
Niehus also talked about per-application VPN, integrated data protection, a single Windows Store including desktop and corporate apps as well as public apps. Portable app licensing is mentioned – so a leaving employee's licence can be transferred, for example.
In a Windows 10 feature table, Niehus referenced "hundreds of new WinRT APIs" (this is the Windows Runtime that powers Store apps), a secure execution environment powered by Hyper-V, new device-based two-factor authentication, and more. All this sounds tasty for enterprises, but Microsoft is not talking about it, and features like these have either not appeared in the preview, or you will have to figure out how to find them yourself.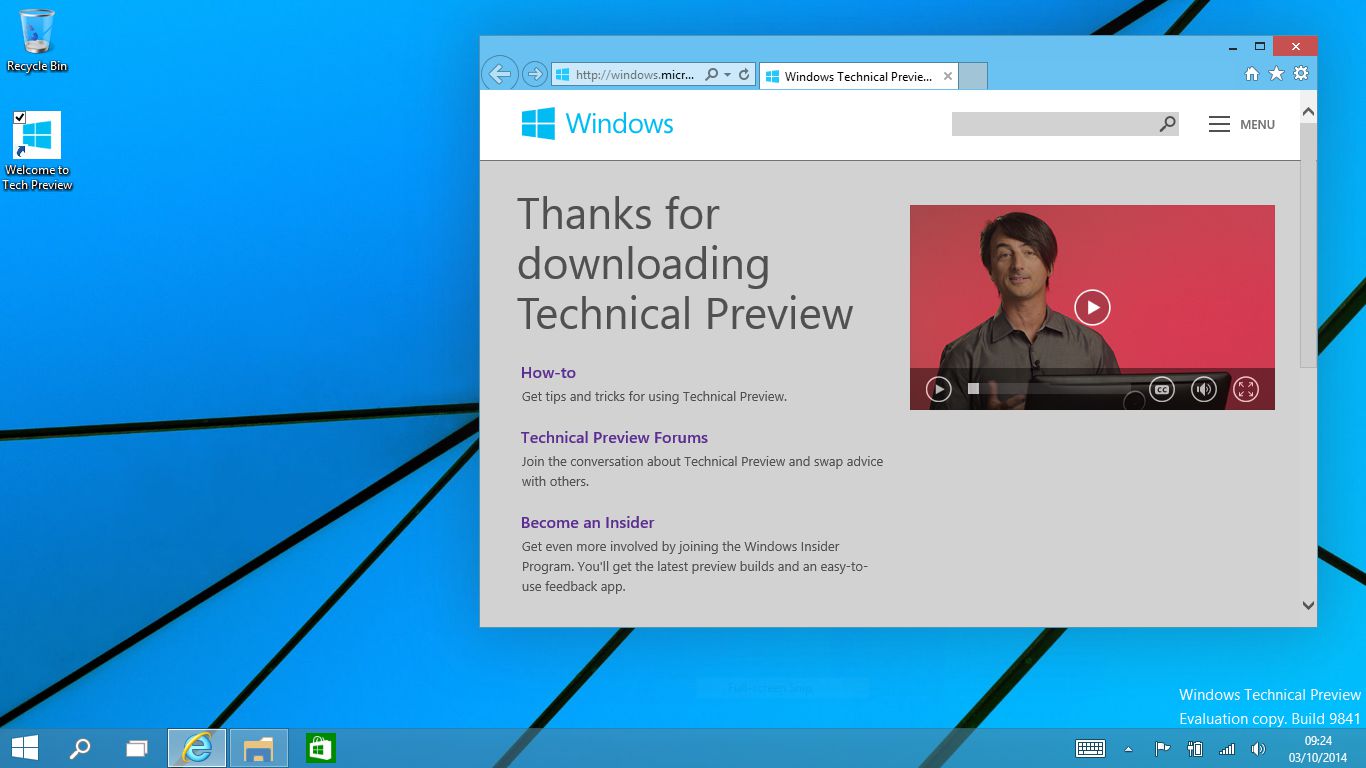 Welcome to your new Windows - it's a 10, but is it perfect? (click to enlarge)
It's a team effort... right, guys?
Microsoft says it is collaborating with its users as never before, pushing out this preview well in advance of release so that it can gather feedback and make changes. Get your feedback in quick though, because if Microsoft is to hit its planned release of Winter 2015, there are only a few months left for meaningful changes.
What then is in the preview? It is mainly aimed at keyboard and mouse users, a Microsoft product manager explained to me, to show how the Windows 10 will work for those users, subject to any changes between now and release.
Windows 8 has a split personality, with the tiled, tablet-friendly user interface on one side, and the traditional desktop on the other. The thinking behind Windows 8 was not only to have touchable apps, but also an "Immersive UI", apps running full screen with no distracting screen furniture.
With Windows 10, the immersive UI is almost gone – at least in the technical preview. You can use the full-screen Start menu if you want (though it is off by default), but apps always appear with a windows bar, and the taskbar always shows, unless you select full-screen view from the App Commands menu, a new drop-down menu in the top left corner of a store app window.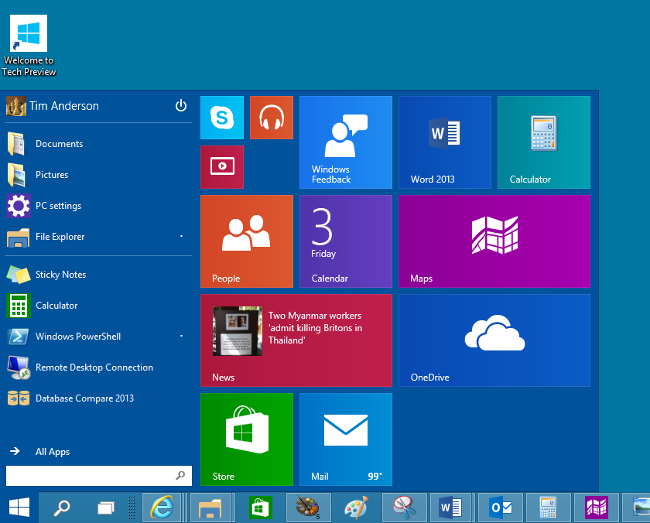 The new Start menu is two things in one: a Start menu, and Live Tiles
In other words, you are in a sense always in the desktop. This may change before final release, and Microsoft showed a video mock-up of a new tablet mode, but it is a sign that the company has backtracked substantially from the Windows 8 concept, even though Store apps remain prominent.
Remnants of the split personality do remain. There is only one browser in the preview - Modern IE (Internet Explorer) is absent - but some other apps such as Calculator appear in two versions, a Store app and a desktop app, and there is still a desktop Control Panel and a modern-style PC Settings.
Calculate to the max
If you start a Store app like modern Calculator or Maps, it opens maximised. If you resize the window, and close it, then it opens next time in the size you last used. However, if you reboot, it reverts to maximised by default. This may be anomalous behaviour since it is annoying: who wants a calculator app full screen?
The new Start menu has live tiles as well as a Windows 7 style hierarchical view. However these are really separate features. You can drag away all the live tiles and use a naked Start menu if you prefer.
The value of the live tiles is an open question. You only see them when you hit Start, so they do not work for notification. They perhaps work as a kind of dashboard, showing information like how many unread emails you have, and the latest news headline, but they may exist in Windows 10 just as a way of retaining some continuity with Windows 8.
Users obsess about shutdown menus, especially as this was hard to find in the first release of Windows 8. In Windows 10, Shutdown is at the top of the Start menu. You can also switch users by clicking your username there. Easy enough to find.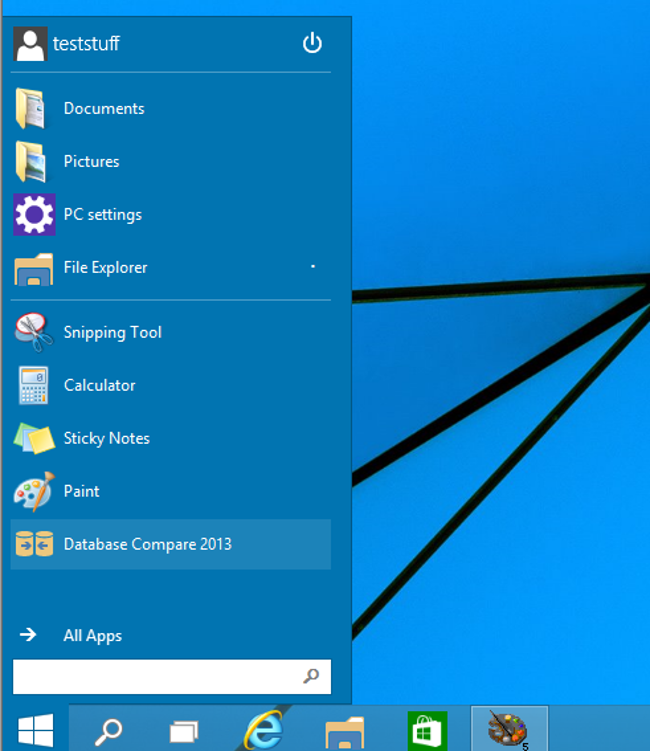 If you don't want live tiles on the desktop, you can expunge them completely with Naked Start
Hands-on – with a few new features
Application switching has changed. Two key features are the Task View and multiple desktops. Task View is an icon on the taskbar: hit it, and running applications for the current desktop appear in preview thumbnails, together with thumbnails of the open desktops, and a button for starting a new desktop.
Good old alt-tab cycles through all applications on all desktops, and the taskbar also shows apps running across all desktops; clicking an app running on another desktop switches you there. If you close a desktop, apps running there move to another desktop. Microsoft is keen that users do not lose sight of what is running.
All this is nicely done, though I do not see a way to move apps manually between desktops; dragging a thumbnail does not work.
Skilled Windows 8 users know that an in-out swipe from the left gives you an application switcher and a way of dragging apps into position for a vertically split view. That has gone in the Windows 10 preview, and a swipe from the left now opens the task view. It is more consistent (good) but you lose some functionality (bad).
In place of the old split view, Windows 10 offers window docking, a feature called Split Assist. You can drag a window to an edge for a half-screen dock, or to a corner for a quarter-screen dock. When you do a half screen dock, you can click on another open window to have that fill the other half. Could be handy occasionally, but not a big feature.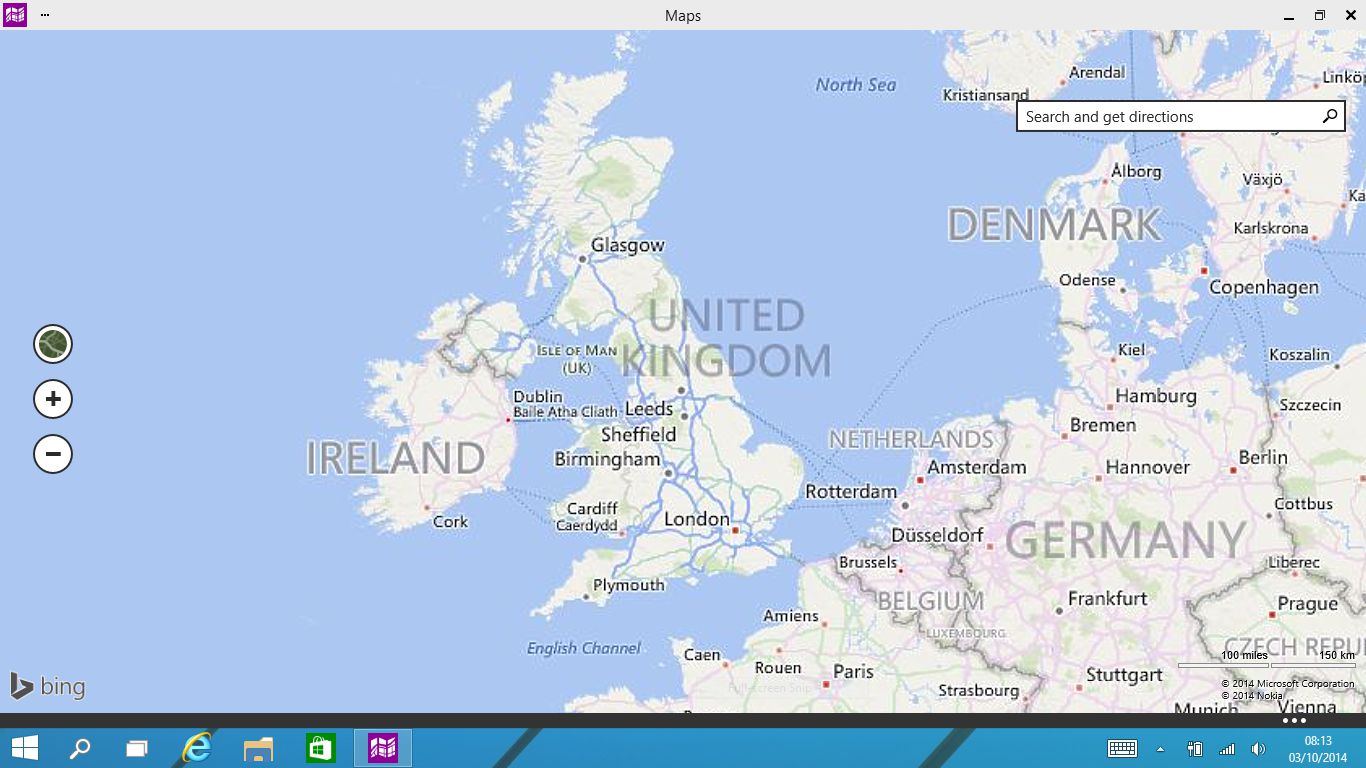 Fan of the immersive UI in Windows 8? Weep, because it is all but gone (click to enlarge)
What to do with the Windows 8 Charms menu remains a problem. In Windows 8, the Charms menu is critical for managed app communication, like sharing content, and for search and settings. The Charms menu is easy to open with touch (swipe from the right), but annoying for mouse/keyboard users.
It is still present in Windows 10 preview, but almost redundant, since Charms features are replicated in the new App Commands menu. Compatibility with existing Windows applications should be good, though I quickly found apps that did not run, such as the popular password managers Password Safe and KeePass, which crashed during setup. This is the kind of thing that tends to improve during the beta cycle.
If you hated Windows 8, there is a good chance that you will find Windows 10 more to your liking. There is no difficult learning curve, and features like live tiles you can use or ignore as you prefer. Multiple desktops are a nice enhancement. This perhaps is the real reason the technical preview is pitched at businesses: to persuade them not to give up on Windows, something you will like is coming soon.
There is not so much in this preview for those who in fact have learned to get on with Windows 8, and if anything, it is slightly worse for tablet users, though that is expected to change in future previews. The blend of tablet and desktop user interface is smoother than before, though some oddities remain.
The more substantial business features, yet to be properly announced – and not present in this preview on a quick examination – will be more interesting.
In particular, the prospect of a fully managed Windows in which Azure Active Directory is the sole login is great news for Office 365 customers, but that news is so far unofficial. ®