You keep the call centres, Hamish, we'll take the banks
Scots may vote to leave the United Kingdom, ending a union lasting 307 years, on 18 September. Until a few weeks ago, the referendum on independence looked like an easy win for those wanting to stay in the union - or to use the parlance of the campaign, "no" voters.
But a surge in support has put those planning to vote "yes" to independence ahead in an opinion poll for the first time.
What does Scottish independence and the break-up of the United Kingdom mean to businesses, specifically those in and served by the sector you work in – tech? Some have been reluctant to express a view in public.
"BT awaits the outcome of the Scottish referendum," said a spokesperson for the company that may be about to become the main provider of telecoms infrastructure to both a downsized UK and an independent Scotland. "Whether there is a yes or a no vote, we don't anticipate making any substantive short-term changes."
Away from the spotlight and buried in the pages of the company's 2014 strategic report, though, BT has been a little more forthcoming.
"Inevitably, there are uncertainties in terms of the impact to BT should Scotland vote in favour of independence in September 2014," BT said, but beyond adding it has "performed a high-level risk assessment" and will continue to monitor things, that was it.
Others have been more candid in expressing their concerns - albeit anonymously, to researchers. A survey by trade association ScotlandIS of 220 businesses found that 36 per cent would consider relocating in the event of independence and 22 per cent would expect some decrease in sales, with just eight per cent anticipating an increase.
Why does that matter? Analysts IDC and Gartner, to whom we'd usually look in order to slice and value markets, haven't yet run the numbers on Scotland's IT spend or its value. They are still working at the UK-wide level.
The Register therefore performed its own market sizing based on various reliable sources.
Tech, Scots and number-crunching
Scotland has its own native tech scene next to a number of national and international employers in Scotland, along with their IT operations.
"Many 'yes' arguments are to continue, or do more of, things that Scotland already does within the UK; and in the event of a 'no' vote, the Scottish Government looks set to gain further powers over taxation."
Scotland is home to more than 70,000 jobs in ICT, mostly in software products, solutions and services, e-commerce and web development.
The main sectors for the Scottish ICT industry are government, professional services, energy, IT, telecoms and financial services, says ScotlandIS.
Call centres employ 6.1 per cent of Scots, versus 3.91 per cent for the rest of the UK, according to ContactBabel's UK contact centres in 2014: the state of the industry. Call centres are huge in our business, both as a front-line staple for tech firms dealing with their customers and as major consumer of IT resources - networking, comms, software and systems.
Scotland hits above its weight on money in relation to the size of population. Financial services employ 200,000 in Scotland, accounting for 24 per cent of all those working in life assurance in the UK and 13 per cent of all those in banking, according to Scottish Financial Enterprise. Banking and finance suck up IT, with many working in IT in Scotland based in and around Edinburgh. In return, financial services contributes £7bn back into the Scottish economy each year, says Scottish Financial Enterprise.
The Office of the Chief Statistician, Scottish Government calculates Scotland's gross domestic product - the value of all the finished goods and services produced within a country's borders in a specific time period - a £148bn onshore plus a share of offshore activity based on geography (£27,700 per person). The UK's GDP is £1,631bn (£25,400 per person), according to Office of National Statistics.
With this in mind, a few tech firms have put their heads above the parapet, both from the "yes" and the "no" sides, through letters that appeared in Scottish newspapers in support of the two campaigns. Their arguments suggest that ICT professionals are as divided as Scotland itself.
Robert Taylor, who signed a letter in favour of independence, is director of Edinburgh software firm Iformis. "I think many people in IT would say their biggest issue is skills," he says, claiming that "the Scottish Government has always had a more positive policy towards skilled migrants," and has pledged to allow more skilled workers into Scotland under independence.
Scotland's Future, the Scottish Government's white paper on independence released last November, argues immigration policy - currently run on a UK-wide basis - is tilted towards the needs of southeast England. It is planning a points-based approach to encourage skilled immigrants, and the reintroduction of the post-study work visas for international graduates that the UK withdrew in 2012.
He also worries about higher education, a policy that the Scottish Government already controls, but that is funded - in common with the rest of the Scottish public sector - by a block grant from Westminster linked to how much it spends in England.
It is set to produce higher public spending per person in Scotland than elsewhere in the UK, but "yes" supporters worry about it being cut. "I want us to raise our own money and spend it according to our priorities," says Taylor, in this case to keep higher education free in Scotland, unlike in England where students pay fees of up to £9,000 a year.
Taxing question
Chris Jones, a client manager for an international consultancy firm, claims that ICT would benefit from Scottish government plans to undercut UK levels of corporation tax, as well as better support for smaller businesses. He points to Scottish Enterprise in Dundee and Abertay University creating "real computer science courses" to train coders to work in the local games software industry. "That's produced a real, small, virtuous circle," he says, and an independent Scotland would do more of that.
Scotland already boasts three of the world's biggest super computers, with a capacity of 3.1 petaflops per second.
He also sees potential for Scotland to develop specialist ICT business, such as giant ecologically-sound data centres – which need reliable sources of renewable energy and a cool climate, and Scotland has both – and medical informatics, building on the University of Edinburgh's establishment of a Digital Health Institute with the backing of other public bodies.
Many "yes" arguments are to continue, or do more of, things that Scotland already does within the UK; and in the event of a "no" vote, the Scottish Government looks set to gain further powers over taxation, although the details are far from clear. A distinctive Scottish immigration policy could also prove problematic, given that the Scottish Government wants to stay within the border-free British Isles Common Travel Area after independence.
EU border decision
An international border is one of the things worried about by those who oppose the break-up of the union. If there is a "yes" vote, those who oppose independence worry about what Scotland will lose in leaving the UK, with currency the most discussed subject.
In the event of a "yes" vote, the Scottish government wants to stay in a currency union with the new UK of England, Wales and Northern Ireland, under which both countries would use the pound and share control of its monetary policy, including the setting of interest rates.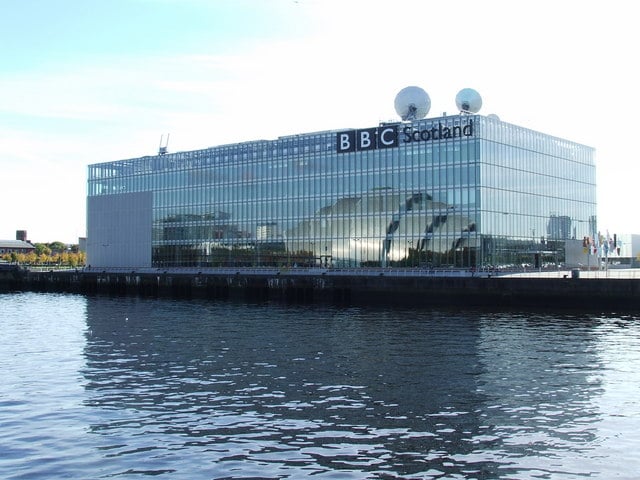 BBC Scotland: Even this might go, according to Culture Secretary Sajid Javid
But all three main Westminster parties have ruled this out, and while Scotland's first minister Alex Salmond says they are bluffing, he adds that he has three "plan Bs": Scotland could use the pound without a say in its control, adopt the Euro single currency or set up its own currency.
M8 Group, an e-commerce firm which runs PetsPlanet.co.uk and GreenFingers.com from Livingston in West Lothian, plans to move at least 35 of its 98 jobs south of the border if there is a "yes" vote, with currency issues among its reasons.
"If you're a business in Scotland serving the UK, which pretty much any dot-com business will be, you change from serving a domestic market to being one that is 90 per cent export," in the event of independence, says founder and chief executive Kevin Hague. "I find it hard to believe that most e-commerce businesses wouldn't draw the same conclusion."
Hague, a signatory of a pro-union newspaper letter, says his firm could handle different currencies but with higher transaction costs and risks: "You've got your costs in one currency and your revenues in another."
He also thinks EU membership status on both sides of the new international border would be problematic. The Scottish government wants an independent Scotland to be in the EU, but this may depend on it being accepted as an existing member rather than a new applicant - and other EU members such as Spain are trying to discourage their own independence movements. That said, there is the chance a Scot-less UK would leave the EU if the Conservative party wins the next Westminster general election. "Either way round, we're trading across an EU border," says Hague.
Clearly there are diverging opinions over how independence would affect Scottish ICT firms, and the same is true for Scotland's ICT-reliant businesses. But there are perhaps greater reasons for ICT professionals to be concerned, particularly in the area of financial services.
"The problem [for banks] comes down to the uncertainty generated by living in a new country combined with concern over the possible loss of the British pound and the withdrawal of the safety net they are afforded by Her Majesty's Government should things get sticky again.
Scotland's oil, gas and whisky industries are unlikely to go anywhere, and ICT-reliant contact centres, which employ 155,000 people in Scotland according to ContactBabel, work happily across international borders.
Emblematic of these is broadcaster Sky, whose main UK contact centre is one of those employing so many Scots, up in Livingston; it says it will not speculate on the vote but a spokesperson has indicated the firm won't leave an independent Scotland.
"We like being in Scotland, having been there from the very start of the business 25 years ago. We provide home entertainment and communications services to around 40 per cent of Scottish homes and have more than 6,400 employees based in Scotland. We have no current plans to change that," the spokesperson told us.
But things are different in the financial services sector, and as a break-up has started to look possible, they've started to speak out and say what steps they will take in the event of Scotland leaving the UK.
The problem comes down to the uncertainty generated by living in a new country combined with concern over the possible loss of the British pound and the withdrawal of the safety net they are afforded by Her Majesty's Government should things get sticky again, like they did in 2008.
Currently, if a Scottish-based bank threatens to collapse, it can be saved by the UK authorities - as happened to both the Royal Bank of Scotland and HBOS during the crisis six years ago. The UK struggles to manage such rescues, with a financial sector with assets around five times the size of the economy. An independent Scotland's finance houses would have assets 12 times the size of its economy.
In a crisis, it would have to pick up the pieces on its own, unless Westminster politicians changed their minds over a UK-Scottish currency union. However, this would mean convincing the voters of England, Wales and Northern Ireland that pouring money into a foreign country's banking system would represent a good use of their taxes.
That leaves the plan Bs, all of which involve Scotland's financial companies working under a different regulatory regime to the new UK's. That may not matter too much for firms with an international customer base, but those serving the current UK-wide market would fear customers from England, Wales and Northern Ireland withdrawing business as a result.
Several Edinburgh-based finance houses look set to shift some operations south of the border in the event of a "yes" vote, meaning the city will lose a significant portion of its financial services industry.
Standard Life employs around 5,300 of its 8,500 staff in Scotland, but does just six per cent of its business there, compared with half in the rest of the UK.
Standard Life on Wednesday said it would transfer parts of its operations to the UK under contingency plans it's drawn up should the referendum go against the union.
Banking withdrawal
Pensions, investments and "other long-term savings" could move to ensure business for its customers in the rest of the UK continue to use sterling and come under UK's system of taxation and consumer protections.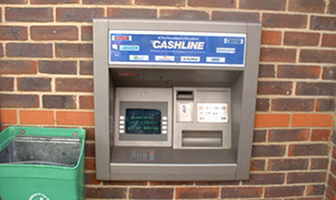 Money: I'm alright Jack, keep your hands off of my stash
Chief executive David Nish said in a statement: "Our responsibility is to protect the interests of our customers, our shareholders, our people and other stakeholders in our business."
RBS, largely owned by the UK government as a result of 2008's crisis and has 8,400 staff in Edinburgh, has now said it will also move. The RBS group comprises not just RBS the retail bank, but also the NatWest and Union Bank Ulster retail banks, in addition to markets and investments arms.
RBS has been based in Scotland since 1727, but said on Thursday that the head office of the holding company operating entity - The Royal Bank of Scotland plc - would be moved to England in the event of a split. It feels independence could damage the bank's credit ratings, and the "fiscal, monetary, legal and regulatory landscape."
Lloyds Banking Group - which took over HBOS, and employs 7,500 people in Edinburgh - has been reported to be planning a move of its head office to England. "The scale of potential change is currently unclear, but we have contingency plans in place," said a spokesperson, adding there would be no immediate changes in the event of a yes vote. "There will be a period between the referendum and the implementation of separation, should a 'yes' vote be successful, that we believe is sufficient to take any necessary action."
In April, the (Scottish, but pro-UK) founder and chief executive of the Centre for Economics and Business Research Professor Douglas McWilliams predicted that 20,000 to 40,000 jobs in financial services would leave if Scotland was outside London's regulatory regime. "I suspect that an independent Scotland would learn about economics the hard way," he said.
Richard Holway, chairman of technology analyst firm TechMarketView, takes a similarly dim view of independence.
"I think that a split would be very damaging for business on both sides of the border. I would anticipate a major downward move on the stock markets and great instability in financial markets. This would be bad for business - of which IT companies are an integral part. I see many Scottish residents fleeing back to England, including skilled IT staff and maybe the companies that employ them," he adds.
Holway's views about Scottish work and staff going south is backed by dire warnings from financial analysts over the last few days about the state of an independent Scotland's economy. Credit Suisse warned Scotland could face a "deep recession" under independence, similar to that suffered by Iceland last decade.
"There may be a silver lining, albeit a temporary one. Richard Holway anticipates a possible bonanza in new computer systems for Scotland, both for currency conversion work if this is necessary, and in setting up new government ICT."
Goldman Sachs is among banks predicting higher interest rates in Scotland if the Scottish government went through with its pledge to refuse to contribute to existing UK national debt repayments if it could not share control of the pound, which would increase mortgage and business loan repayments.
While analysts reckon the new UK would suffer as well, the financial markets are taking the view an independent Scotland would have the worst of it - reflected in falling share prices of the three Edinburgh financial firms mentioned above, as well as other big Scottish firms.
But there may a silver lining, albeit a temporary one. Holway anticipates a possible bonanza in new computer systems for Scotland, both for currency conversion work if this is necessary, and in setting up new government ICT.
This would only apply in some areas, as Scotland plans to continue to use UK Department for Work and Pensions' systems for several years after independence, and already has its own IT in devolved policy areas including health.
Where new systems are needed, independent Scotland could buy software off the shelf and use cloud-based services rather than build from scratch. The Scottish Government already successfully used off-the-shelf software to handle Europe's Common Agricultural Policy (an already-devolved policy area), while England spent far more on a custom-built system.
Off-the-shelf IT for Scotland
Chris Pennell, lead analyst for the public sector at Ovum, told us: "For Scotland, there is legacy stuff it can learn from after. He also pointed to one big reason why an independent Scotland would need to avoid customised systems: "It hasn't got the budget or the scale."
There will also be specific government ICT issues: an independent Scotland may have to build its own communications intelligence and surveillance capacity - GCHQ's three main offices are all in England - and the same may be true for defence ICT. Conversely, it would have to work out what to do with a surplus of tax and benefit processing staff, given it carries out a disproportionate share of UK work in this area. Scottish tax inspectors who fancy a broader canvas for their investigative skills may yet get their chance.
Until now, it's been assumed Scots would vote "no" next week, so there has been little UK-wide planning for Scottish independence. The Scottish Government, meanwhile, has been stronger on optimistic negotiating positions than hard-headed assessments.
With the lack of common ground between the "yes" and "no" campaigns, this means the only way to know what will actually happen if Scotland leaves the UK is if a majority of Scots vote for it.
We may be about to find out. ®