Pressure to perform for stock market bearing down on disties
The world's second-largest wholesale distributor of technology products, services and solutions, Tech Data, was not the first firm to restate its financial results – and it may not be the last.
But in a post-Enron world, with the associated heavy controls and accounting rules introduced after that massive accounts fraud scandal, to admit significant errors and lapses in control is not just embarrassing but can affect performance and damage credibility.
What may be worth exploring, though, is the reasons why controls and processes may have been unwittingly or deliberately bypassed and what pressures are influencing the people in control.
It's worth exploring TD's restatement as it gives weight to the argument that margin pressure and cost containment in broadline or volume IT distribution is so intense, it can lead to an environment in which the "human element" of process control or monitoring may be lost or weakened.
TD's restatement covered a period of some five years, from 2009 until 2013, a consequence of events that included material weaknesses in internal control over financial reporting within the company's primary operating subsidiary in the UK and two other European subsidiaries.
It also covered inadequate control over manual journal entries in Europe and in two Latin American subsidiaries. Inadequate account reconciliation procedures in Europe over some aspects of vendor accounting and inadequate anti-fraud monitoring controls added to TD's problems.
The effect of restatement over the five-year period was quite significant. It resulted in reduced sales of $1.6bn; gross profit restated downward by $69m; increased SG&A costs of $41m; restated operating income down by $110m; and restated net income down by $45m.
The fact that volume distributors have to acquire to grow is patently obvious. TD sales between 2009 and 2013 increased by some $1.29bn but over the course of those five years, it acquired Scribona, Triade Netherlands, Man & Machine, SDG, DLI Portugal and entered into a joint venture with Brightstar before finally buying out Brightstar's stake. The sum total of sales achieved by these acquisitions was estimated to be in the region of around $4.5bn. Indeed, in the nine month period to October 2013, SDG alone contributed some $1.6bn.
The distributor exited its Brazil and Colombia in country operations in 2012. Its reason for exiting was the complex legal, tax and regulatory environment, which failed to generate an adequate level of profitability and sufficient return on capital. It should be noted that in 2010, a Brazilian appellate court overturned a decision from 2003 where a court ruled in favour of the company's Brazilian subsidiary, relating to certain taxes on payments abroad and in relation to licensing of commercial software products, referred to as CIDE tax. The distie's exposure to this tax, including interest, was considered to be approximately $29.7m as at January 2013.
Tax issues in Spain relating to VAT resulted in an increased provision of $41m in the year ended January 2013, bringing the total to around $55.6m. VAT issues may be complex but often come about because of misunderstandings regarding local taxation, regulatory and insolvency rules and lapses in anti-fraud processes and money laundering activity monitoring. Suppliers, for example, have a responsibility to monitor and asses the activity of clients to ensure compliance.
You know what your biz needs? MORE resellers
Neither vendors nor distributors do themselves favours in their approach to market share, pricing and insistence on ploughing through significant portions of their business through too few distributors and resellers.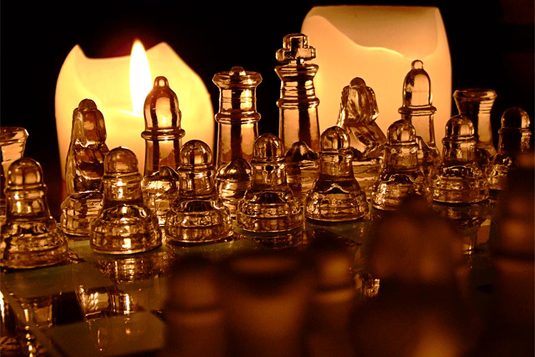 Strategy: Think very carefully before shrinking your reseller base
Pushing more than 60 per cent of volume through such a narrow group of reseller customers is guaranteed to drive down price and marginal return. Worse still, consequential demands from those select groups, backing up the supply chain, leaves no room for compassion or flexibility.
TD recorded a decline in HP-related sales, from 27 per cent in 2011 to 25 per cent in 2012 and down to 21 per cent in 2013. This may be a case of market and competitive pressure but it may also mean margin return does not warrant the required focus.
Services – a potential way to minimise the impact of ever-falling product margins – are a long way off delivering for TD as they account for less than 10 per cent of its sales, although the push into mobility, like rival Ingram Micro with the Brightpoint buy, is designed to eke out extra basis points.
The firm's restatement included adjustments primarily to the UK and two other European subsidiaries. One covered the decision to adjust vendor warranty services and certain fulfilment contracts on an agency basis as net fees and not as sales and corresponding cost of sales is primarily responsible for the reduction in recorded sales of $1.6bn over the half decade period.
The impact of this adjustment on operating and net income is minor. The bulk of pain in terms of restated operating and net income centres on the years 2009 and 2013 which combined amount to $78.9m, some 72 per cent of restated reduced operating profit and all of the reduced net income.
Note that across the five years, the 2010 restatement reflected an increase in net income. Contributors to the reduced operating profit of around $110.7m on restated figures are the reduction in restated gross profit of $69.3m and increased restated Selling, General & Admin costs of $41.3m.
The errors and lack of effective control environments along with the increased VAT provision in Spain, by far and away therefore, contributed the bulk of the pain in reduced operating profit. Worryingly, Tech Data's return on capital investment, a favoured key performance indicator for distributors took a nosedive although full year 2014 shows a slight recovery.
Monitoring controls including internal audit and review of effectiveness of balance sheet reconciliations were not sufficient to prevent or detect the circumvention of internal control over financial reporting. A lack of awareness – or perhaps willingness – of some staff with knowledge of the events in question to contact the company's hotline or take other actions that could have helped identify the errors on a timely basis also did not help.
Tech Data revealed in the restatement that as a result of this control deficiency, it failed to detect improper manual journal entries, including those in the three principal subsidiaries affected which represents the most significant portion of the errors corrected by the restatement.
Hotlines to allow staff to report wrongdoing are standard. The reality, however, is that even if they are managed by third-party providers assuring anonymity, employees may not use them for fear of being ostracised or losing their job. Like any whistleblowing operation, success depends wholly on the assurance that the whistleblower will not be penalised.
Yet, as in the case of the NHS in the UK, events suggest otherwise. Businesses, especially those publicly quoted, should have matters firmly under control and the right process steps in place to avoid dodgy, suspect or known accounting and reporting violation. Auditors should also earn their fees.
Invariably blame falls on those directly responsible for finance and accounting, but financial information and performance data is shared with senior management – which is ideally placed to review figures and question performance.
Why one area may be performing substantially better than others is part of any control process, as are comparisons to principal competitors. While automation helps in measuring and monitoring, it ultimately falls on individuals with their associated strengths and weaknesses. They may be over-worked, and under severe pressure to attain targets and deliver positive results. If an environment is cultivated over a period of time in which occasional "tweaks" and "bending the rules" are OK, either because someone says it is or someone else is known to be doing it, this leads to complacency and tacit acceptance.
Tight gross margin, cost containment and a need for growth in a shrinking traditional product and software market leave little room manoeuvre. The channel has been well served over the years by vendors, distributors and resellers, but all three are culpable for margin erosion.
Vendors especially need to look themselves in the eye and reflect on the manner in which they work with partners. Keeping selective clients and resellers direct at a whim is no way to encourage belief or trust. Restricting distribution partners to "just the big players" either deliberately or as a consequence of consolidation is a misplaced strategy.
Don't get too cosy with 'special clients' – keep your eyes open to new biz
Attempting to increase market share through a limited number of wholesalers that in turn rely on just a handful of major reseller customers is folly and actively encourages margin erosion. It's a crazy world when channel partners have to perform the somersaults, cartwheels and triple salkos of pricing and reward models before fully understanding the profit they've made.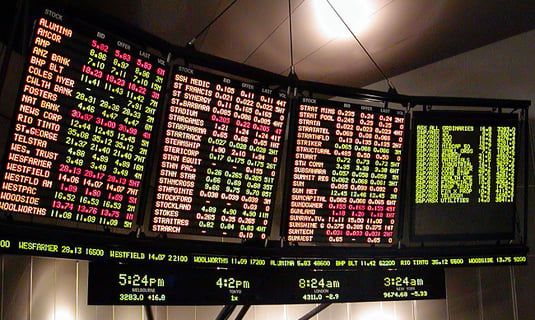 Stocks: Be careful that your strategies don't hit the bottom line
Consolidation even among vendor ranks with constant change in senior management, direction, accreditations and strategy do not help partners plan or forecast for any real tangible time period or with any degree of certainty.
Distributors have been slow on the uptake, too reliant on what worked before and have not seriously analysed or managed the risk in buying and selling the way they do. Funnelling 60 or 70 per cent of your business through just tens of clients is never likely to deliver in the longer term – all it does is provide volume flow at depressingly narrow, zero, or negative gross margin.
Vendors moved to complex pricing and reward models with resellers that only serve to undermine clarity in business transaction and profit retention.
Volume distribution is been squeezed from both the top and bottom and is squeaking. Distributors are now being driven by a need to preserve the now fragile gap between gross margin and S,G&A costs while squeezing every last drop of retained income.
Nothing essentially is out of bounds: outsourcing, favourable tax locations and structures, centralised or more favourable purchasing and group funding arrangements are all driven by a desire to cut costs and boost the bottom line. These are admirable objectives, but when they are the only contributors to a low net income return, they increase pressure and the likelihood of mistakes and errors, either inadvertent or deliberate.
Resellers often carry the blame as too often they rely on suppliers and vendors for guidance and leads while ploughing predictable and well-worn tracks.
They are customer-facing and best placed to push the needs of the end user back up the chain. But instead, they often wait for vendors to produce and deliver what the vendors think their client needs and push or bully distributors in provision of services – in effect inviting them to compete directly with each other.
Suppliers should not be nursemaids. It's not a role that suits them or one they are capable of. If they are continually obliged to provide leads, services and missing skills to those they sell to, it says two things: either the client is not up to the job, or existing markets are shrinking or challenging for those charged with delivery.
There is, or should be, a distinction between providing "value add" (which does not come cheap to a distributor) and doing what your customer should be doing. Pricing models of today are burdensome, self-effacing and destructive. Emerging players and new routes and technologies are evident but to suggest the current creaking channel framework will deliver without significant change is misguided. ®