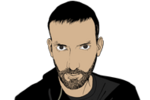 Phone egg, meet desktop chicken - your mother
Analysis Microsoft CEO Satya Nadella talked up the big changes he has in store for the company during a conference call with financial analysts on Tuesday. And among his plans were "universal" apps that can run on any Windows platform.
There was little talk of layoffs, beyond what Nadella and new Microsoft phones boss Stephen Elop discussed last week. Redmond plans to issue pink slips to as many as 18,000 workers in the coming year, most of them from Nokia's manufacturing divisions.
Instead, Nadella used the opportunity to boast of the restructuring and realignment going on inside the company – and this time, he mostly managed to do it without resorting to the kind of bloviating and empty jargon that made his recent six-page memo to employees so stultifying.
The key, he said, lies in shaking up a business that has relied too long on processes that it developed in the earliest days of the PC industry.
"The diversity of products that Microsoft has – from silicon tape-outs to services that we are continuously updating in Azure or Office 365 – is a lot more than when we first created the Microsoft engineering system," Nadella said. "That was for retail, packaged products."
Engineering for tomorrow, today
In future, Nadella said, Microsoft's engineering groups will not only be restructured to span both the cloud and on-premises worlds, but consumer products and those targeted for enterprise customers will be more closely aligned, as well.
For example, the OneDrive and OneDrive for Business engineers now work as a single team, as do the Outlook and Exchange groups and the Skype and Lync teams.
It's safe to say we can forget about "devices and services" under Nadella, too. Former CEO Steve Ballmer started using that phrase to describe Microsoft's future direction just 12 months ago, yet it wasn't uttered once during Tuesday's call.
To hear Nadella tell it, Microsoft is rather a "productivity and platform company for the mobile first, cloud first world" – which might not be as pithy as Ballmer's mantra, but it's a phrase that appears, at least, to express a grander vision than the chair-flinging ex-CEO had for the company.
While Ballmer was desperate to claw back share of the smartphone and tablet markets from Apple, Nadella doesn't see selling devices as an end unto itself.
"Mobility for us goes beyond just devices," he said during the call. "While we are certainly focused on building great phones and tablets, we think of mobility more expansively."
And while Nadella didn't hesitate to mention that sales of Redmond's Surface 3 fondleslabs are outpacing those of earlier iterations, he also said that Microsoft isn't really interested in competing with its OEM partners, and that one of the main goals for the company's hardware division will be to develop innovative products that define new categories.
"We are not in hardware for hardware's sake and our first-party hardware will be aligned with our strategic direction," he said.
Windows, yes, but other things, too
In fact, Nadella said, customers won't need to buy Microsoft devices or even Windows devices to take advantage of the new "experiences" the company plans to deliver. Future Microsoft products will instead be designed to work with whatever devices customers bring to the table – including iThings and Googlephones, as we've seen with the recent releases of Office apps for iOS and Android.
Redmond still profits in such a world because of the integration of Microsoft software with the company's cloud services, including Office 365 and Azure. Even much-maligned Bing figures into the mix – witness the low-cost Windows 8.1 with Bing version that Microsoft is now offering to OEMs – and in fact, Nadella said the company expects Bing to be profitable on a standalone basis by the 2016 fiscal year.
That said, Nadella feels these new Microsoft-built experiences should still "light up the very best on Windows devices," and to that end he's urging the company forward in a direction that will make the Microsoft platform experience more consistent, whether you're running Windows on a desktop, a laptop, a tablet, or a Windows Phone.
One appy Windows family
He's not talking about a single Windows OS that runs on every kind of device – not really. But he does want to make it possible for developers to build a single "Modern" app that can run unmodified on Windows devices with screens of every size, something he began talking about early in his tenure as CEO. It's also something we heard during the run up to the launch of Win 8, but it never really came to fruition under then-Windows chief Steve Sinofsky.
In pushing this idea, Nadella hopes to get around the chicken-and-egg problem that has plagued Windows Phone: customers aren't sold on the OS because there aren't enough apps, and developers aren't sold on the OS because there aren't enough customers.
With Universal Windows Apps, Microsoft can make the case that developers are targeting not just Windows Phone customers with their apps, but the entire Windows installed base of 3.2 billion users.
Will it work? It's hard to say. But one thing is clear: Far from being the proxy for Steve Ballmer that many outsiders assumed he would be, Nadella is intent on driving real change in Redmond that could see the company veering far afield of where it was headed under Ballmer.
Here at Vulture Annex, that looks like a good thing. But it will take a few more quarterly earnings reports – and probably quite a few more – before we can tell whether Nadella's direction is the right one. ®