Having a 'Benjamin Button' moment
Comment Hewlett-Packard is a mature company operating among other declining mature firms – all of whom have to compete with new, immature rivals. So how can it equip itself to prosper in the new era?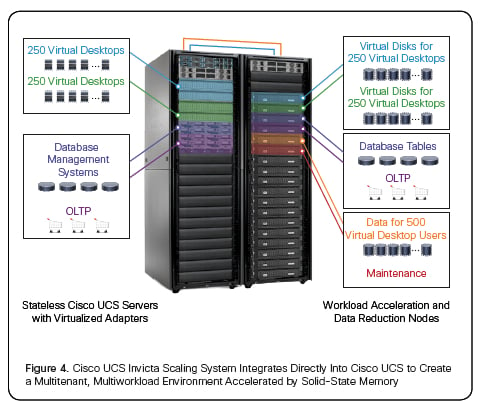 Old-hand Cisco got wise to the disruptive game early, coming up with UCS when everyone thought Dell, HP and IBM had the market sewn up
HP's developed markets are being "disrupted" by newer, fresher technologies wielded by newer, fresher startups: and we're seeing this trend with servers (to an extent), storage and networking. The firm is now forced to somehow manage to age in reverse – like Benjamin Button.
The company – the last of the minicomputer manufacturers still in existence – has PCs, printers, servers, storage and networking products plus a large services business, intended to help its customers integrate its products with their business operations. Each one of these six businesses is challenged.
Its main rivals are IBM, Dell and Cisco, with EMC a fiercely competitive rival in the storage and converged system area.
What are HP's problems? First of all, it has been run by a board and by CEOs whose vision has not been suited to the market. Carly Fiorina was a strong CEO but her successors have not been as successful – from arch cost-cutter and short-termist Mark Hurd to SAP's Léo Apotheker, who had HP make its disastrous Autonomy acquisition. Now we have Meg Whitman trying to outwit all the sharks in HP's markets and bring in a fresh vision for the company – a hugely difficult task.
Of all of HP's assets, the printers business is the one which operates in the most mature market. Every business and organisation needing printers has them. There is no inherent growth in the market, except in the nascent 3D printing area. But the printing inks in that area are highly application-specific. What you use to make a gun is not what you use to print stem-cell-infused tissue nor what you use to make a mug or a metal component. It looks to be a market full of relatively short-run inks and ink-handling components – not an obvious mass-production opportunity.
The market for personal or domestic printers is dying. Photos are now stored in Facebook or Google's cloud, or tablet computers, not in physical albums. Who needs a colour laser or inkjet printer at home when smartphone photos are uploaded to social media sites and shown on the TV?
Meanwhile, demand for mainstream printing will be staying flat.
As for its other sectors, PCs are a near disaster area, declining in the face of tablets and smartphones. Margins are razor thin, Windows software and associated bloatware roundly disliked and resented – especially by younger users who look at their smartphones and tablets as the computing environment du jour and see no appeal in complex personal computers.
HP's products aren't as cool as Apple's, but neither are they as cheap to manufacture as a Lenovo: they are just boring commodity boxes running Windows and competing with Dell. Boring products in a boring market facing constant attrition from smartphones and tablets.
Servers
By contrast, there does appear to be some room to grow in the server market. Dell, HP and IBM's servers have been so, er, good that Cisco has been able to start up its own UCS line and grow strongly year after year by producing a better product. While Dell, HP and IBM thought they had the server market sewn up, it was clearly not the case. IBM now thinks the server business future is so far removed from its strengths and core focus that it is exiting the business, selling its X86 line to Lenovo.
Dell, meanwhile, has retreated to private equity while it remakes its business. Apple has been its stylish innovative self in servers, with its glossy black Mac Pro cylinder model, but that is the epitome of a niche product and is almost entirely unsuited to the general small, medium and large enterprise server market.
The only other server-focused innovator has been HP and its Moonshot effort, unique in the industry, with the ARM version due soon. This is competing with servers defined by Facebook's Open Compute Project, and also with the idea of all or workload-specific servers and servers with Flash DIMMs and servers converged with storage and/or networking – for example the offerings from Nutanix and Simplivity.
HP Labs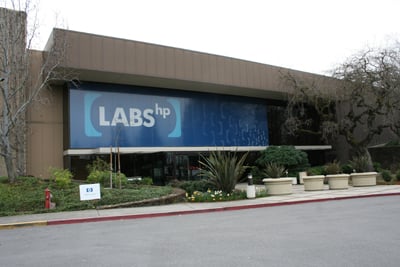 CEO Meg Whitman expects working tech from HP's boffins
So HP Labs has been rethinking the idea of the server and coming up with its two-to-five-year project around The Machine featuring Memristor tech, silicon photonics and a new operating system. This built on its 2012 nanocore idea. HP Labs is a product-focused research organisation that has come up with a few interesting things – including HP's object storage technology.
We could characterise HP Labs as being focused on a two-to-five-year technology development period. When a technology comes along such as Memristors (where work on the product started in HP Labs in 2003, 11 years ago), HP has struggled to bring the technology to market; we have seen repeated delays to the Memristor train's arrival in the station.
But HP Labs is more product-focused than IBM Research, which appears to have a five-to-20-year timeline for many of its activities plus a stronger focus on pure research with Nobel Prize-winning activities. This has not stopped IBM from having to make a string of technology acquisitions, including Diligent for deuplication, TMS for flash arrays and XIV for reliable storage arrays – in this respect it seems IBM Research could not devise the technology IBM needed.
Big Blue has Nobel prizes, has written its own name with individual atoms, and has floated high-end concepts involving heating Zurich suburbs with hot water circulated very cleverly through its mainframe computer cores. It's all deeply impressive, but not very useful in developing products to give it the lead in servers and storage.
As for HP Labs, is its operation fundamental to HP or is it merely a technology fashion accessory, a necklace that looks great as adornment but isn't fundamental to the body's operation?
At least HP can ask itself the question. Dell, with no substantial equivalent research effort cannot, and IBM has plenty of prized research but not a lot of product to show for it.
Our thinking is that Whitman reckons HP Labs has to earn its keep by developing technology from which HP can profit in its products:; technology for work, not for accolades.
Storage
HP storage fell behind as second generation SAN arrays like 3PAR, Compellent and so on came alive. The company bought LeftHand Networks for iSCSI Storage and then 3PAR, and worked out how to transition its mid-range EVA arrays to the technology. It recognised that it could extend 3PAR so that it could take on VMAX and obviate the need for OEM'ing USP and then VSP arrays from Hitachi. It also added flash to 3PAR to compete in the all-flash array market. But HP more or less missed the NAS/filer boat and the deduplicating backup to disk boat as well. It is recovering there now with its own in-house effort and has also developed its own object storage.
What is going on here is that the classic storage array duopoly, NAS and SAN, is splintering in front of our eyes: becoming unified NAS and SAN; NAS heads for SAN; deduplicating NAS and SAN; object storage; virtual storage arrays - HP was in early here with its P4000 VSA; all-flash arrays; hybrid arrays; big data storage; scale-out filers; file virtualisation; cloud storage gateways; and returning storage to servers with PCIe flash cards and flash DIMMs.
One-size-fits-all storage silos are fracturing into many different silos for different workloads as the storage world struggles to cope – on the one front with vast amounts of data, on the other with providing fast enough data access to keep virtualised, multi-core, multi-socket servers busy, and on a third with legacy storage compatibility.
The Memristor is HP's bet in the server fast data access stakes and, unlike competitors Dell and IBM, it is using its own technology.
Tape
HP is one of two lead players in tape, with fellow LTO consortium member IBM it has demolished the proprietary tape industry and managed the decline of its DAT technology. This was a mixed blessing as IBM devised the LTFS filesystem, providing easier ways to write and access data on tape. HP missed the deduplicating backup to disk bus. It didn't enter the the high-end tape library market, leaving it to IBM, Oracle and SpectraLogic.
Our perception is that it still has no compelling tape technology vision, other than business continuance. As its object storage technology evolves then this may change.
One view is that the entry-level and mid-range tape library market will be affected by disk-based object storage technology – speed of access is currently preferred over storage cost/GB – and that high-end tape libraries will remain strong because cost/GB is more important as storage heads up to exabyte levels. There s only one technology take-out candidate and that is SpectraLogic.
Networking
The fire seems to have dimmed a little here, and HP does not have a perceived lead in software-defined networking. Why did it not buy Arista? While the company deserves credit for its silicon photonics activities, what is going to happen here and now? Neither Dell nor IBM are anywhere in networking. Of the mainstream server/system leaders, only HP has its own networking capabilities.
Software-defined networking is THE key to unlock Cisco's proprietary networking dominance and HP, it appears, has not grasped that key strongly enough. Not yet at least.
This is, like storage and networking, another market which is beating off young startups and incumbents like HP need to learn how to embrace disruption and lead it. Say what you will about EMC, but in this respect, and in our IT industry, we'd assert it has no equal at detecting incoming disruption and taking it on board. HP, and other incumbents, could learn from that.
Services
HP's services organisation is challenged and El Reg's storage desk thinks there is a question to be answered.
Is it an arm of HP's enterprise systems group, dedicated to the implementation and integration of HP's enterprise systems into customer's operations? Or it it an independent services organisation looking at HP products as just another supplier's kit it has to deal with. Does HP look for real synergy between its services and its enterprise products or for non?
If the former than enterprise services should be part of enterprise systems. If the latter then it should be independent and report directly to the CEO.
Cloud

Helion is HP's big cloud bet in a market where Amazon and Google, closely followed by Microsoft, are the big three. HP cannot build out its own cloud at that scale, not having the resources and being too late to enter that particular party. But it does have its customer base and experience at entering the cloud market, albeit with undramatic results. It has a base that needs cloud services, experience of how not to do it, and Amazon, Google and Microsoft's activities to concentrate its mind.
OpenStack provides a cloud stack and HP has moved on quickly from offering its own top-down public cloud and making the infrastructure-as-a-service software technology available to partners instead, vastly increasing its likely success rate with the small and medium enterprise customers of its channel partners.
Stepping back
Let's step out now and look at HP from a distance. Meg Whitman is making a great job of re-shaping and recasting the company. But is she just another five-year occupant of HP's revolving executive door or something more than that: a Carly Fiorina that doesn't get forced out, a Mark Hurd but without the cost-cutting and limited technology vision? And what about the succession?
It's fascinating stuff and we can't answer these questions, but HP has a technology vision and a set of enterprise-focused execs reporting to the CEO who could succeed her. The company is in a much better shape than it has been. It wants to remain a major player across the board, and is not willing to vacate hardware areas in pursuit of a services and software vision on the one hand, or opportunistically base everything on commodity hardware and catch-up software acquisitions on the other.
The company now has a sense of direction, a shot at redeveloping its own engineering prowess, a series of bets underway in the cloud, storage and servers, and seasoned execs hungry for more. HP can make it. Wish it luck. ®