Enormo security firm needs to get serious about acquisitions
Comment Symantec recently fired Steve Bennett, its second CEO in two years. As a previous chairman of the board, Bennett was part of the team that shifted off the previous CEO. Apparently now, new blood is needed to "act aggressively to capture a growing share of this market," in the words of the new chief, Michael Brown.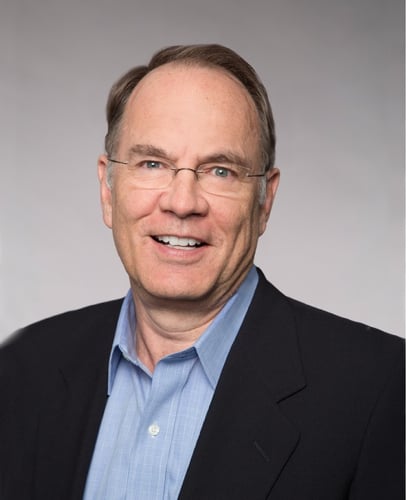 Steve Bennett, ex-Symantec CEO and president
The new board chairman, Daniel Schulman, has spent less than two years in the post, although he has been a board member since 2000. He said Symantec's Q4 fiscal 2014 business projections remained in place:
Revenue of $1.615 to $1.655bn, compared to $1.748bn in the year-ago period,
GAAP diluted earnings per share between $0.29 and $0.31 as compared to $0.27 in the year-ago period.
Profits up but revenue down. Clearly financial engineering and cost-cutting is not the answer to the "How will we raise revenues?" question the board is asking. Yet that same board thought it had already answered that very question by appointing Bennett as CEO in July, 2012, replacing Enrique Salem.
At the time we wrote: "Salem, we think, got the bullet for failing to conquer the mobile security market, his handling of the Backup Exec outrage, and ... humdrum financial performance."
Bennett got the bullet against the background of the firm's continuing failure to conquer the mobile security market and revenue-decreasing financial performance.
At the time of his appointment Bennett said: "I'm looking forward to working with the team to build upon the significant assets in place to help Symantec accelerate value creation for all of its stakeholders."
Seven of the nine Symantec board members were in place when Enrique Salem left. Now, in what would appear to be an astonishing display of impatience, they have turned on Bennett and ousted him before his turnaround plan had time to run its course.
Shulman said of Bennett's ousting: "Our priority is now to identify a leader who can leverage our company's assets and leadership team to drive the next stage of Symantec's product innovation and growth. This considered decision was the result of an ongoing deliberative process, and not precipitated by any event or impropriety."
It's still about leveraging Symantec's assets, then: same old, same old, same mistaken wrong old.
+Comment
Symantec largely operates within its installed base comfort zone, making minor tweaks to existing products to preserve their revenue streams, and seemingly afraid of doing anything to disturb those revenue streams.
These assets are seen by some as overvalued, while many users are moving to mobile devices, their take-up of security products is simply not keeping pace.
Judging by the lack of information on new tech, Symantec's security and storage product pipelines appear to have dried up. In terms of security:
It is still selling a reactive antivirus product line
It continues to have little presence in mobile device security
Symantec, like its competitors, appears to have no answer to NSA snooping
The firm has found, like EMC, that pairing security and storage products does not create many synergistic opportunities. Looking for them and encouraging them effectively hobbles both the security and storage sides of the business.
Its storage assets – Backup Exec, NetBackup and the Storage Foundation product sets – have been around for a long time, but revenues are down. It has also suffered from a declining PC business which has damaged its desktop security product sales.
What should the board do to fix this sorry situation?
Symantec should, in El Reg storage desk's opinion, recognise that it cannot leverage its existing assets to turn the company around. It must get new assets, meaning new products using new technology to solve today's significant security and storage problems.
It's obvious that building such products from scratch will take too long and Symantec has to become a new technology incubator and acquisition factory. It is ill-organised to do this.
We recommend that Symantec should split itself into a holding company running two businesses: a security business with its own CEO, and a storage business with its own CEO. These two businesses should be set free of each other, allowed to compete with each other and, most importantly, should be encouraged to get new products and technology that disrupts existing products.
Make an acquisition shortlist: CommVault for new-style backup and archive; Actifio for copy management; Veeam for new-style virtual server backup, Delphix for database virtualisation, Scality or Cleversafe for object storage; Palo Alto Networks and FireEye for security; Data Gravity, Box... come on, you can make your own list.
Symantec needs energetic, technology-savvy CEOs for these two businesses, the storage and security ones, to take them by the neck, change their culture and raise their games. It also needs a wise and wily old hand as a group CEO to keep them running and incentivised. The board needs refashioning to get rid of the dead wood that has self-evidently failed to get Symantec growing again.
Symantec was broken two years ago and the board didn't fix it. Now it says it's broken again... should an incoming CEO really trust that it has the smarts to fix it the second time around the block?
Big Yellow needs to get out of its comfort zone, rock the boat and make some waves. ®