How I stopped being a user and started being product
Feature For years I worked as a sysadmin, as addicted to late night security patch updates as I was to bad coffee and long hours. One day I woke and decided enough was enough. It was time to get clean and become an IT consultant.
This is my story.
While the barriers to setting up your own IT consultancy vary from jurisdiction to jurisdiction, some issues are universal. I've recently gone through the process myself and hope that The Register's esteemed readers can learn from both my successes and my failures.
Understanding the obstacles encountered works best with some understanding of the company in question. Myself, Katherine Gorham and Josh Folland are all partners in eGeek Consulting Ltd. The consultancy was originally envisioned as a way to "do the right thing" regarding the "extra" sysadmin work I was getting beyond my day job. Form a company, file taxes, and maybe even hire some staff so that I could provide a better quality of end user support to my clients.
When we actually sat down to plan out what the company would do, we envisioned "IT in a can." My clients want a sysadmin, developer, webmaster, digital marketing specialist, social media nerd, SEO specialist, content creator, graphic designer, cable monkey, electrician and the list goes on. If it involves a computer or the internet, I'll get asked to do it.
It has proven to be a good approach. Josh has formal training in marketing, Katherine is a fine arts graduate who coordinates podcasts, video and keeps Josh and I in line. I'm the computer guy and we're all three of us writers.
We made a list of individuals and companies that had other skillsets and established business relationships with them to offload any jobs out of our individual scope. eGeek started with a definable market niche, an extant client base and staff who have both skills and experience. What could possibly go wrong?
Let's start a company
You probably need a business license of some variety to operate in your jurisdiction, which will require you to answer the sole proprietor/partnership/corporation/cooperative question before you advance any further.
Your legal obligations to your employees - even if those employees consist only of you - need to be considered. Maximum working hours, overtime pay, mandated timekeeping, employment insurance, workers compensation…all these and more can bite you if you are not careful. Laws will vary by jurisdiction, corporate organization and whether or not the individual in question is a shareholder, member of the board or so forth.
Figure out how you will fund your start-up; even if your expenses are minimal, at a minimum the first few months are coming out of your pocket. For tax purposes you need to become thoroughly familiar with the differences between shareholder loans, capital investment and gifts to/on behalf of the company.
Keep track of everything you spend on behalf of the company. If you bought a cable for a computer and in your mind it now "belongs" to the company, then that has to be recorded somewhere. If your company pays for your cell phone, that's probably a taxable benefit and the rules vary greatly per jurisdiction on how this is all handled. It doesn't matter how small you are, you need to get a real accountant to do your year end.
Do you use your vehicle for work purposes? If you do, this might not only have tax implications, but insurance implications as well.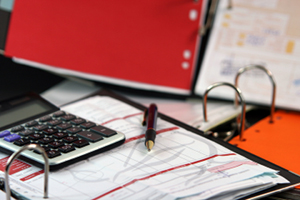 You could be writing off your car and mobile costs. You'll also need a complex insurance product. Do yourself a favour and hire an accountant....
Don't bury your head in the sand on this; talk to your insurer before you start. Speaking of which, there's a lot of insurance to consider. Business insurance is a must, as is, depending what country you are operating in, health insurance, dental coverage and a variety of other standard employee offerings for knowledge-based industries. If there is more than just you in your company, than key person insurance is an important consideration for small organizations.
Choose your accounting software wisely. On the advice of a fellow sysadmin with some accounting training, we bought Sage's Simply Accounting and it proved to be anything but simple. On the verge of software-induced nervous breakdown, Katherine tried Wave Accounting instead; I haven't heard her invent a new expletive since.
If you read The Register you can probably set up your own computers: Don't. You don't have time to spend fiddling with your own computer systems, there's no margin in that. Use cloud services. Except in some very rare cases, there's no longer an SMB business case to be made for an Exchange server and no point in wasting time coding custom middleware to do what Salesforce.com or Dynamics already do so well.
If you are providing IT services to customers, then sign up for a Microsoft Action Pack. You get a pretty comprehensive suite of Microsoft Licences to use to get your business started as well as a TechNet license for your test lab. Talk to every other vendor you might use internally or whose software you might support for your clients; chances are they have similar channel programs. If you resell cloud services (such as Office 365), you can often get kickbacks.
Get a good VoIP provider. We use a local outfit called Planet Telecom. While they could run a business of thousands without issue, their primary use for us is providing a single phone number for customers to call that rings all three of our cell phones and the set in the office. Crucial when you don't have a dedicated body to answer the phones.
Check out eFax or similar providers. They give you a fax number that your customers can send faxes to; you receive a useful PDF email to your mobile instead of worthless dead tree. They can also take PDFs and fax it if required. Buy a scanner; you'll be doing a lot of signing and faxing things back.
Faceplanting hard
Centuries of corporations lobbying their respective governments have made the business of doing business a complicated morass of tangled regulation. Everyone wants tax benefits to help their particular industry while simultaneously lobbying for massive barriers to entry in the form of accounting regulations or legal encumbrances. In some cases this can benefit you; in others, this protectionism represents a hard barrier that can doom the unaware.
One great example of this I very nearly stepped in; work visa requirements for doing work in the United States. I am based in Canada, and I had been advised (by representatives of my government, no less) that thanks to NAFTA, I would have no problems doing consulting work for clients in the US. This advice could not have been more wrong.
IT consulting is on the list of work in the US that can only be performed by a Canadian citizen holding either TN visa or H1B visas. Lacking a bachelor's degree, I don't qualify for one and the other is notoriously hard to get.
Both are designed with the idea that you will be working in the US for some protracted period of time with the goal to eventually immigrate. There are no provisions for "I do 99 per cent of my work over the internet, from Canada and am just flying down for a meeting with a client." As soon as you do a second of work on US soil, you need a work Visa. You need a separate work visa for each client and (potentially) each and every visit. You must be able to prove you are planning not to stay in the US and that you have significant ties in your home country which will force you to return. Your visa application can be denied at the sole discretion of the customs and immigration official you are dealing with. This would result in being denied entry to the country, which goes on your record and makes your life hell until the rest of time.
For now, I've sidestepped this one simply by not doing work on US soil. I will attend a conference, or visit a vendor for product training, (for which I can obtain a B1 visa fairly easily) but I cannot do any form of meaningful work until I return home. My clients fly to Canada for meetings with me instead.
The long term solution is to get a degree. When I was of college age, there were no bachelor's degrees for systems or network administration; in most places there still aren't. Computer science and computer engineering both addressed different segments of our industry. Fortunately, this is being recognized by some institutions.
Three ICCP exams gets me my Certified Computer Professional designation, or I can pursue my Information Technology Certified Professional designation. Either will get me access to the Masters of Science in Information Systems at the University of Athabasca (AU); a well respected organisation that offers its courses online.
Anyone can get a CCP, AU accepts students from outside Canada and they are reasonably accommodating about accepting previous education towards current degrees. Because there is a legitimate business requirement, some or all of it may be something that can be paid for by the company as "employee training". The course I've plotted around US job protectionism should work for at least some non-Canadians as well.
The customer is always right
The most important bit of advice I can offer potential entrepreneurs is to speak less and listen more. Everyone distorts what they perceive to fit their own preconceptions; the worst possible thing you can do as the founder of a start-up is refuse to hear what your own clients are telling you. I formed eGeek in order to cope with an influx of IT work and conceived of it remaining largely an IT-based company; I was wrong.
I was experiencing an influx of IT work only because I was massively undercharging for my labour. As soon as I actually had overhead - even the minimal overhead of running a knowledge-based company out of your basement - my rates doubled and the IT work dried up almost overnight. Continuing to pursue systems administration contracts proved fruitless; nobody wants to pay "digital janitors" anything less than slave labour rates in today's market.
When I stopped trying to pursue the easy work, I found that there was a huge demand for CTO-class consulting in the SMB and SME space. These are companies who have a nerd on call, but need someone to provide overall direction in a joined-up fashion with the business. Preferably with some semblance of visibility for what's upcoming in technology. It's different than being the nerd on call, but ultimately a lot more rewarding.
The marketing and content creation side of the business, however, is where the real demand showed up. What I originally envisioned as a something that would serve a supporting role to the primary business of fixing computers has proved to be the engine that powers the company. If you told me a year ago that my IT consultancy venture would end up being a marketing company, I'd have died laughing.
The product is you
For those considering moving from a permanent position in someone else's employ, remember that in a consulting situation how you are judged changes significantly. Your resume matters far less than your portfolio. Letters of recommendation from clients or past employers go a long way.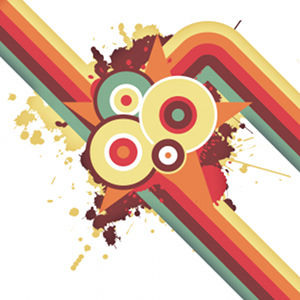 This is a great T-shirt design but wouldn't make much of a logo. Rule of thumb: Keep it simple... and memorable.
Worry about branding. Choose a memorable logo; in eGeek's case, a Bristlenose Pelcostomus. The catfish on my business card is a great conversation starter and it has gotten me a reasonable number of gigs.
A great tagline serves the same purpose. I chose "making the improbable easy" as a placeholder when throwing up the website; it received such a great reception I chose to keep it. Your website can make or break your image. One of the greatest mistakes we made was to neglect the website. For a company touting its skills in all forms of digital marketing, our website is pretty crap. We have been so unbelievably busy doing everything else associated with company start-up that it is continually neglected. This is a bad decision that has cost us clients; don't make the same mistake.
What your clients are buying is you; the sense of confidence you project will be immediately converted into interpretations of your competence and reliability by those you encounter. You must build around yourself a cult of personality. Your clients need to believe you will get the job done, no matter what.
Above all, do not allow yourself to become discouraged. In today's world, full-time employees face the same uncertainties as consultants, but get few of the benefits. The tradeoffs between the two positions are not as stark as they once were. For those of you ready to take the plunge, I look forward to cooperating and competing with you on the corporate battlefield. Good luck. ®