No one stays a winner for long
When you look at the latest spate of acquisitions by broadline distributors, it's hard not to visualise an alcoholic who, concerned that he's facing a period of drought and associated health issues, decides the best way to deal with them is to have another drink.
The pace of acquisitions by major distributors like Arrow, Tech Data, Avnet and Ingram Micro remain unabated and for a period, certainly in the last few years, the smaller players have also played the guzzling game, downing the businesses of those operating in similar fields; CMS Peripherals and VIP come to mind.
During a summer of spending, Ingram Micro forked out $840m (including the assumption of $190m of debt) for BrightPoint, Tech Data spent $350m on SDG and Avnet hoovered up the rest of Magirus. These deals allow distributors to retain or increase revenue in a challenging market - Wall Street demands it - but the question remains, is continuous consolidation good for the channel?
The cause
There's nothing wrong with acquisition per se, just as there's nothing wrong with the odd gin and tonic.
It's a way to grow in size, skills, presence, markets and geographies. Managed correctly and done at the right time it's a great way of spreading your business wings; done badly and for the wrong reasons – as it sometimes is - can prove catastrophic. You run the risk of seriously damaging not only the business you acquire but your own and in the longer term indeed, the sector in which you trade in.
The repercussions will be felt by your clients and suppliers. So what are the dangers and pit-falls? And why do companies constantly run the risk of angry staff, dissatisfied customers and irate vendors – not to mention shareholders who are incandescent with rage over plummeting share prices, debt-laden balance sheets and depleted cash reserves?
The problem is, if you're a public or listed company, it's anathema to record static or declining revenue, irrespective of earnings per share or higher profitability on lower revenues. There is no escaping this in terms of the four major distributors and when gross margin erosion coincides, the position becomes untenable. You have to acquire.
Let's consider the cause of wafer-thin margins in broad line distribution. These include: a reliance on too few major reseller clients; pursuit of revenue at any cost; and ever-changing vendor support and pricing strategies.
Recently, we have witnessed rapid growth in mobility, virtualisation and consumerisation, all of which have further 'stunted' traditional component hardware volumes.
There has to be something wrong when you are forced to sell at cost or below cost and rely on volume rebates to show any kind of profit, or indeed, when the financial return on significant trade with a client is negative.
A Pareto analysis of many businesses in this and other sectors will show that as much as 80 per cent of transacted volumes rest firmly with only 20 per cent of clients. In broad-line distribution this ratio is more acute in that an even lower number of large resellers deliver as much as 50 to 60 per cent of revenue.
The reliance on volumes from the largest resellers leaves distributors vulnerable to pressure on pricing and support. When this is done often enough and to more than one supplier, this squeeze generally means a demand further up the supply chain to vendors to take the strain.
We have perhaps now reached an impasse where there is little more margin relief to give or to pass down. SMB resellers have already acknowledged they simply cannot compete with larger players given their 'clout' in terms of preferential pricing. Indeed some large resellers deal directly with vendors and this undoubtedly provides them a further advantage.
Meanwhile, major distributors have bulk, presence with wide geographic coverage and where they lack skills, they acquire these by buying small resellers or service providers with the composite strengths required. This trend has become more apparent in the last 12 months. It could indeed be argued that the "hybrid" is not yet dead but instead of it being a reseller with a distribution arm, it's now a distributor with a reselling arm.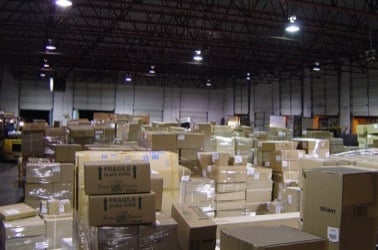 The reliance on volumes from the largest resellers leaves distributors vulnerable to pressure on pricing and support.
But the giants' acquisitions of large enterprise style distributors such as Bell Microproducts, Magirus, SDG and more broad line businesses such as Brightpoint, are considered vital for two reasons which have little to do with geography or acquisition of skills.
The first is the size of the business and its revenue bulk and the second is the higher gross margin achieved by those businesses or the enterprise or specialist parts of them. For the acquirer it's a good thing, they retain or maybe increase revenue, encourage a couple of basis points more in gross margin and cut out costs and duplication. Shareholders and investors are happy and market capitalisation remains sound - For a period at least.
The effect
But a number of things immediately spring to mind, the first is a lack of choice - whether you're a vendor or a reseller, given a narrowing of the funnel in channel routes, additional pressure on pricing and margin is likely. The second is a loss in the quality of service provided to channel clients, another is accessibility of credit lines to those resellers that previously purchased from both the acquirer and acquired. What's left of the acquired business, either activity or people is also critical to the longer term return made on the investment in acquisition.
Vendors, and let's be frank, very few of them are truly 100 per cent indirect, select what they want to keep themselves and share out what's left. If they used seven distributors and now face the prospect of only four (one or two may not be to their liking) they have some difficult choices to make, more so if they have just dropped the acquirer in favour of the acquired.
Vendors may be tempted to increase sales volumes directly with resellers, and must surely be alarmed to see how high a percentage of their channel sales go through so few resellers. Neither are they happy to see a competing vendor now being embraced by the acquiring distributor. Vendors themselves have seen pressure on margins and a shrinking pool of distributors will do them no favours at all. They will have to move down and look at smaller distributors who may well deliver the required growth in the SMB sector.
And who can blame vendors? For all their efforts, some large distributors have pretty much failed to adequately penetrate the SMB reseller space and this is where the real pressure has and will continue to come on them from vendors.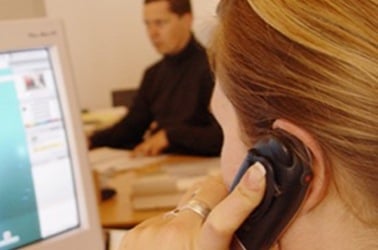 You can't fuss over an SMB reseller with a cell-centre-style sales team.
As for service, over the years one constant has been a decline in the quality of salesmanship and account management. The blame rests squarely on those that opted to 'cut the cost of a sale', forcing resellers to buy online and the advent of systems designed to encourage less and less human contact in order placement and processing.
Many "sales people" or "sales administrators" are nothing more than order takers instead of order creators. This call-centre style approach may keep costs low but does nothing to enhance the buying experience. SMB resellers are generally people and relationship focused. They like to be fussed over and have interest shown in them and this does not happen if you operate a call-centre approach to selling. It's not for the SMB reseller to show the value they have but for the distributor to note and react to the value they see in the SMB reseller.
Major distributors' focus remains the top tier of resellers who deliver the revenue and yet even here, account management is perhaps in decline. Penetration of the SMB reseller market must be tangible and not rhetorical. Credit provision is not usually discussed publicly, but privately. When you acquire a business where the required combined line is beyond your appetite for the risk, or the terms offered conflict, it becomes problematical and can affect the choice of which business you do or don't. There is never such a thing as one plus one equals two when it comes to credit lines, although issues can be tackled before time during due diligence.
Overlap the databases of distributors and you will see 80-90 per cent commonality. Overlap with specialist distributors and you will still see 70-80 per cent commonality and frequently the higher volumes in either case are with the same reseller clients. A fair bit of juggling is required. These are all issues you can put a number on. Others you can't, but they're just as important to the success or otherwise of sector consolidation. I've lost count of the number of businesses I've seen that were substantial and yet just two years later, the real contributors in terms of people have moved on and even the name disappears. It's harsh but if you are acquired, this is probably what will happen.
Is there an end to this distributor consolidation? A lull is more likely but there are still some tasty morsels out there that could provide more real value and at lower cost than recently witnessed in the acquisition of SDG.
Are all acquisitions bad? No and certainly not for those acquiring or being acquired but some are ill-judged (HP and EDS spring to mind) and others simply occur to take out a competitor or grow market share which often provide only temporary relief.
Acquisition for the wrong reason, badly managed or which continues to narrow the vendor/distributor "funnel", with fewer bigger players will do this sector no favours at all.
It is this narrowing and lessening of choice where potentially, longer term, vendors, distributors, resellers, staff and shareholders all stand a chance of ending up losers. It's enough to drive you to drink. ®