Picture tells a thousand words when only two needed
Blocks & Files Photo If you are still wondering who is going to be filling EMC CEO Joe Tucci's boots, there is a clue on the storage company's website.
In a rolling front-page window showing EMC people talking about the cloud at Oracle World, we see Joe T and what could be his favoured guy. Who can that be?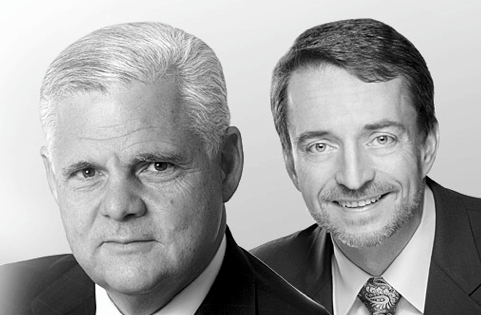 Don't stand so close to me: Joe Tucci and his COO Pat Gelsinger
It's an image stitched together by the company's web wizards so other wannabe CEO successors could have their own mug shot slipped behind Joe's to see how they shape up. But they might not want to bother. Rumours from inside EMC suggest it's a done deal and Mark Hurd - no, what are we thinking! - master juggler Dr Patrick P. Gelsinger is the guy. ®