How do you create an F1 team from nothing in three months?
Team Lotus started out with four people in late 2009, and has grown to 200 people and two Formula One cars today. It only got a guaranteed place on the starting grid in December 2009 - and then had to create a team, a car and an infrastructure in four months.
Sorting out a normal office network and backup systems in that time would be difficult enough, never mind the kind of data centres and high-performance computers needed by an F1 team.
The Reg, and assorted other publications, got the chance to visit the factory, in deepest, darkest Norfolk, thanks to the Lotus tech provider Dell. The direct giant sorted out all the usual office infrastructure along with a high-performance cluster for design work and a datacentre for the massive number crunching required during actual races.
The factory was previously used by Bentley to build its its Le Mans cars - hence the giant autoclaves.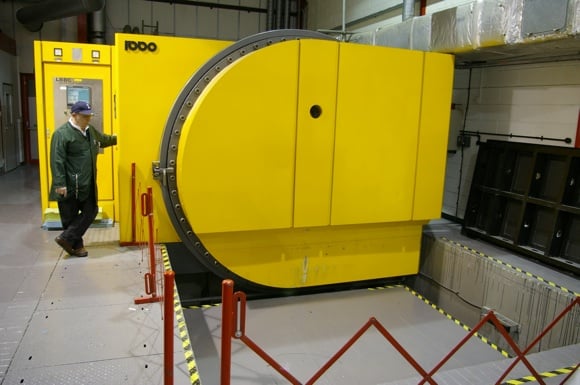 World's largest pizza oven, closed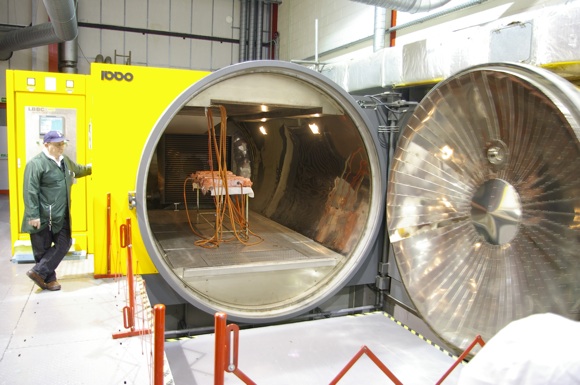 Pizza oven, open - really an autoclave for baking carbon-fibre parts
Dell also sorted out Team Lotus engineers with a full trackside set-up - some data from the racing cars is dealt with at the race course, some is sent back to the Norfolk factory operations room to be analysed there.
Throughout racing and testing, dozens of sensors on each car send information on everything from tyre pressure and temperature to fuel loads back to the engineers. These figures are crunched and entered into strategy software to help the team decide on what changes to make to the cars' set-up.
Team Lotus is looking at building a wind tunnel at the Norfolk plant, but in the meantime they're using a tunnel in Italy. Half-sized, aluminium models of the cars are used for that testing and one of the four senior aerodynamics staff is in Italy at any one time.
Alongside the wind tunnel Team Lotus are also using CFD - computational fluid dynamics - to test the aerodynamics of potential designs. Lotus uses both types of testing - some other teams, notably Virgin, have chosen to only use CFD as a cost-saving measure.
Given that F1 regulations restrict changes to gear boxes, engines and tyres, aerodynamics remains the best chance any team has of speeding up their car.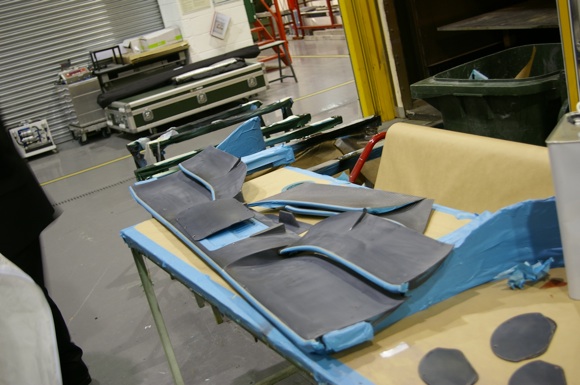 A model of a front wing for testing
Bill Peters, head of IT for Team Lotus, explained why he chose Dell. He said: "We talked to all the usual suspects but Dell seemed to really take us seriously and sent professionals to talk to us, not rookies."
Peters said because of the speed of the project he wanted as near as possible to a one-stop-shop - contracts were signed in January - just three months before the season started.
Peters explained there were two broadly similar sets of infrastructure - the factory set-up and the trackside system, which gets taken from race to race.
Where possible Lotus uses virtual servers, although some applications require a physical box.
Peters also said that all storage, where possible, is solid state rather than spinning discs, because vibration from a F1 car is so great as to crash disc drives.
Peters said the main job this year was getting back-up systems, storage and redundancy in place - the first season was run with fingers crossed, he said.
The CFD system runs on 1500 core Dell cluster running Linux with 96 terabytes of storage. The team said it viewed CFD as the guide and filter for what it did in the wind tunnel, but still a simulation and not yet a full replacement for a wind tunnel.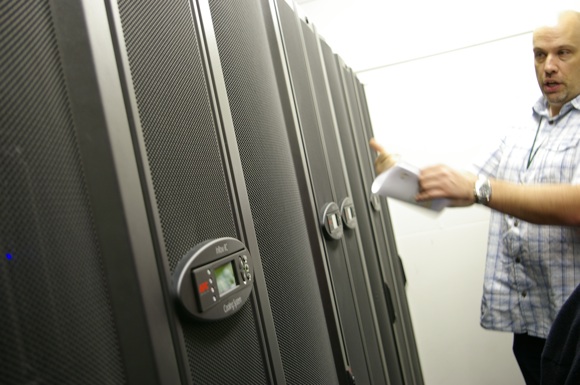 The Dell cluster for CFD
At the track engineers capture data from 150 sensors on each car in real time and compare it to historical information. The cars produce gigs of data per lap which needs to be captured and analysed. It is dealt with in real time, to avoid expensive damage to the car, as well as to remain competitive.
Jody Egerton, head of engineering, said one of his first conversations on joining the team was about laptop specs - he said engineers' laptops usually needed replacing after a season. This year the "prat perch", where the engineers sit, will include 64-bit desktop machines in place of 64-bit laptops used last season.
Egerton said the team relies on three pieces of software developed in-house. The LTS system takes the timing feed and adds fuel loads, tyre wear and other information to judge how other cars are performing. The strategy software is called Pace and predicts the impact of changes which other teams are making; and finally there is Raptor, which simulates the impact of changes to the Team Lotus cars.
Team Lotus returns to court next week to try and settle a dispute with Group Lotus over licensing of the name. ®
Even more pictures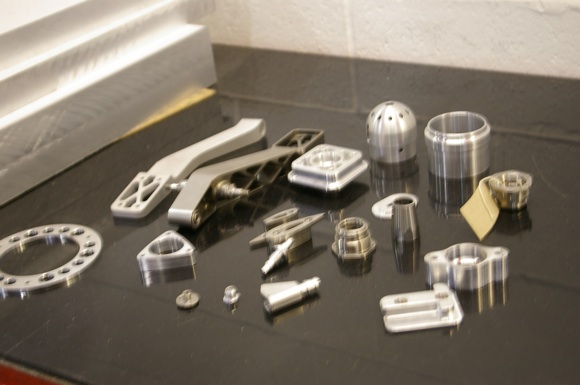 Aluminium parts made on site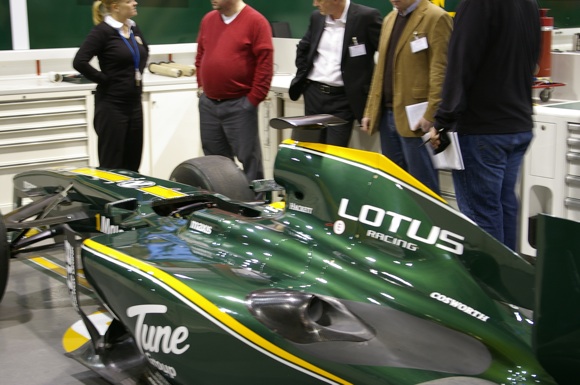 One of the 2010 cars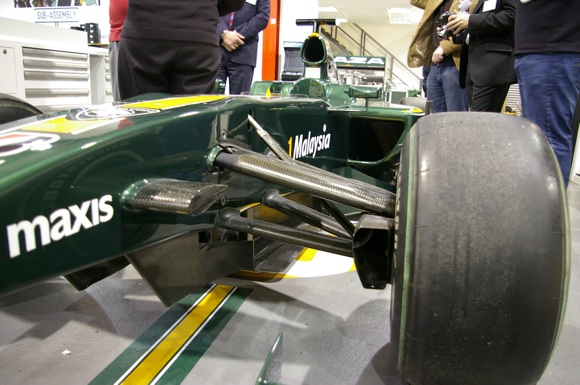 Front suspension
®