More space for more data
Seagate has upped the storage capacity offered by its Maxtor Shared Storage II and OneTouch III external hard drive product line-ups, increasing the maximum unformatted data space provided by them to 1TB and 1.5TB, respectively.
The OneTouch III Turbo Edition is now available with 1.5TB in addition to the 1TB model already available. Each unit contains two drives: run them in RAID 0 configuration for the full terabyte-level capacity, or in RAID 1 mode to duplicate the contents of one drive on the other in case one fails. Aimed at Mac and PC users, the drive has Firewire 800 and 400, and USB 2.0 ports. The 1.5TB version costs $800 (£431/€637), the 1TB model $550 (£296/€438).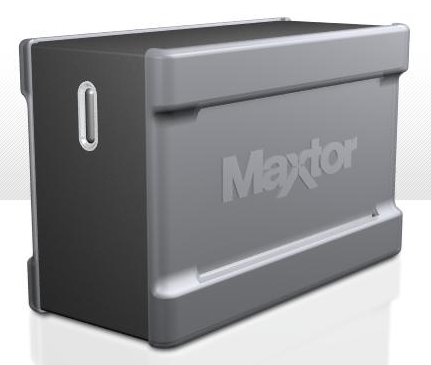 The Shared Storage II line now extends to 1TB, but it's also available in 320GB and 500GB models. Each has a single, 7,200rpm drive on board and a pair of USB 2.0 ports. Drag a selection of documents over to its icon, and the Shared Storage II will automatically sort them into appropriate folders. The three models are priced at $350 (£189/€279), $450 (£242/€359) and $800 (£431/€637). ®