Hook big, fast drives up to your USB port
Japanese storage specialist Novac has figured out an easy way to connect eSATA drives to PCs without a suitable port: a USB-connected adaptor dongle.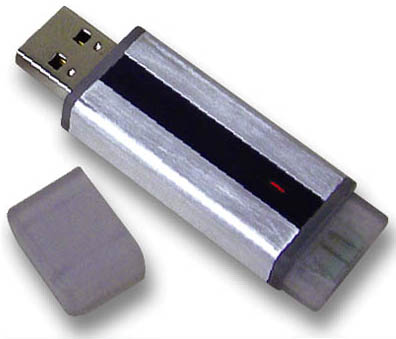 The manufacturer even suggests hooking up four 3.5in SATA drives to the NV-US2020, as the dongle's dubbed, via a hub. That would make for one heck of a USB Flash drive.
The unit will ship with cables for SATA and eSATA drives, and supports both 1.5Gbps and 3Gbps versions of the spec - both rather higher than USB 2.0's 480Mbps maximum data transfer rate. It's due to ship next week for ¥3,980 ($34/£18/€27). More Japanese-language details here. ®