Booster X3 on its way
FSP will ship its Booster X3 multi-GPU power supply next week, the company promised today. The unit can provide 300W of power, peaking at 360W - sufficient, the company claimed, for today's CrossFire and SLI rigs and tomorrow's.
Featuring a blue LED-lit front-panel and twin intake cooling fans, the Booster X3 is compatible with most "well-ventilated" ATX PCs with a spare 5.25in drive bay, FSP said. The unit works alongside the case's existing PSU.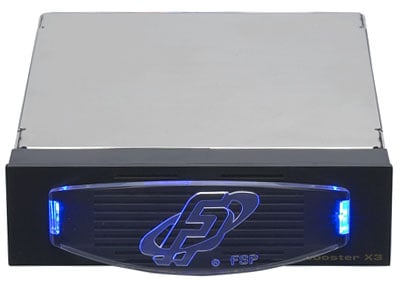 The FSP Booster X3 will be available for purchase from 18 July for around £65 inc. VAT. ®