Open-sourcier Redmond talks up speed, security gains for Azure HDInsight
Do we block unsanctioned ones? Well half of us think we do...
Reg Events
Building IOT CFP deadline looms
Analysis
Ghosts in the Machine
Analysis
'We really are serious about the enterprise,' insists enterprise head Greene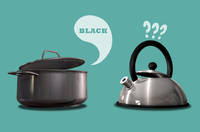 Salesforce has called on the European Commission to block Microsoft's acquisition of LinkedIn.

Microsoft has made a change to the way it marks re-certification exams, removing the requirement to pass all components of a test. The new regime means you'll pass the exam even if you fail some components.

More imminent: Heat death of the universe – or Big Red giving up appeals?
Exclusive
Biz took the precaution to pay up as a belt and braces approach


Former Computacenter exec Mo Siddiqui has landed at managed services provider Redcentric as chief operating officer, transferring his experience of working with large corporate clients to his new employer.

Cloud isn't what it used to be. Amazon's AWS began life like open source, with the same net result: a developer secret that became an infrastructure fact.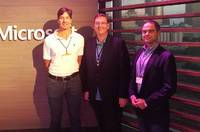 Ignite
Microsoft announced the release of Windows Server 2016 and System Center 2016 at its Ignite event in Atlanta. The commercially supported edition of the Docker engine is included at no extra cost.

Asian tech giant Huawei is to start manufacturing smartphones in India next month, in a move that could signal China is starting to lose its shine as the world's low-cost manufacturing sweatshop, with even native companies looking to expand elsewhere.

NetApp has comprehensively refreshed its all-flash FAS and hybrid FAS arrays, adding performance, capacity and scalability upgrades, and supporting 32Gbit/s Fibre Channel and 40GbitE connectivity. ONTAP also gets upgraded, with Azure support for ONTAP Cloud

Plucky Openreach challenger CityFibre has gobbled £5m worth of service provider Redcentric's network - adding 137km of fibre to the upstart's network.