Quadrantic magicians do their square rating thingy
Private cloud - as a service, sir?
Comment
Check the Org chart, will you
No, not the whole country, just the whole country operation
'Hurrah for the Euro and our services biz in Germany' cheers reseller titan
Firm's sure to use its sports lure to bring in the punters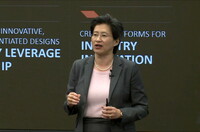 On Tuesday, Intel said it expects to bank in the final quarter of the year $15.7bn in sales, plus or minus $500m. That's a billion-dollar swing.

Microsoft's first-quarter results for its 2017 fiscal year reveal a four per cent year-on-year fall in profit and 10 per cent dive in operating income.

It's not the boardroom that needs a change, it's the classroom
Chipzilla market share WAS overstated, claims Advocate General


Comment
Dell and EMC are culturally separated by their different approaches to product development, to servers in Dell and storage in EMC. In the combined house, what will be the effect?

Gobbling data via S3 is what helped make AWS what it is - the world's single biggest provider of public cloud.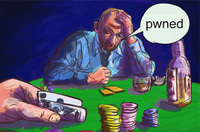 Security spending is predicted to grow from $73.7bn in 2016 to $101.6bn in 2020, according to analysts.

HP Inc - not wanting to be entirely out done by the other half of the business that it split from - is to toss up to another 4,000 workers onto the employment bonfire, and the ailing PC and printer market is to blame.

European enterprises are teaming with information security agencies and governments to run a pan-European cyberwar readiness exercise today.

Cisco is the latest member of the technology old guard to take a pop at Amazon Web Services, claiming that the public cloud giant's financials mean "one hiccup" and it could go bust.