Forget AWS (sort of): We've still got skin in the game
Ken Claffey clarifies ClusterStor after PR 'no comment' snafu
Comment
Maybe Brits
don't
need GDPR
...kind of (c'mon – you didn't think it would go all the way!)
And fail anyway, as will you in 'the year of pointless blockchain projects' says analyst
Poison pill filing sparks speculation about aggressive buy-out action
A joint operation by Europol, the Dutch National High Tech Crime Unit, Intel, and Kaspersky has seized the command and control servers for the Shade ransomware strain and published code that allows anyone hit by the malware to decrypt their files.

Amid the looming closure of its Havant facility in the UK, Seagate has nothing to say about the future of ClusterStor, its HPC disk array product line that was engineered there.

Updated
TITSUP: Total Inability To Support Upset Punters
SFWxit? Civixit? Something like that


The break up of Systemax's European operations may have just started after it brokered a "definitive agreement" to sell the Misco German subsidiary to CANCOM for an undisclosed sum.

Cable-layer CityFibre has booked a six-fold increase in contracts during its first half of 2016, with £53.8m in the pipeline compared with £8.1m for the same period last year.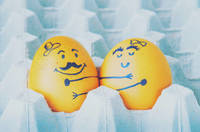 When VMware acquired Nicira and released its NSX product, it looked like Virtzilla and Cisco were on a collision course. But now Cisco has added a vCenter plug-in to the new version of its own software-defined networking (SDN) software, one of several signs that the two companies are working together while also competing to manage networks.

Analysis
All eyes were on Microsoft's cloud business today as it published its fourth-quarter and full-year financial results.

EMC shareholders have voted overwhelmingly to accept Dell's $60bn plus offer to merge the two companies into a new entity called Dell Technologies.

DDoS attacks once again escalated in both size and frequency during the first six months of 2016.