Cloud wrangler inks deal to go private
Pics
Reg
man spies changes to London HQ
Better than expected, though Fibre Channel is faltering
Half-yearly results lets them punt unloved OS again
They're still losing tens of millions, though
What's the weather in hell today? Linus Torvalds has visited Microsoft at LinuxCon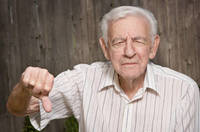 The two offshoots of Hewlett Packard have been hit with a class action lawsuit in the US, accusing the pre-split IT giant of discriminating against older employees during job culls.

The UK's NHS has a £500m budget to burn on PCs, printers and monitors in the latest mega framework tender to be dangled in front of ravenous tech suppliers.

CEO: IT spending weaker than expected but we grabbed rivals by the short and curlies
Channel partners and customers left in dark since 8am service blackout


A couple of industry greybeards at Lenovo and Hewlett Packard Enterprise have quietly packed their bags for a permanent vacation while another vendor old timer has moved to another channel biz.

HP Inc says it will move forward with its plans to cut costs and refocus its business as it posted better than expected quarterly numbers.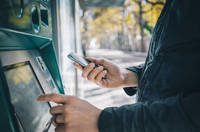 The City of London Police is piloting a scheme to allow the private sector to chase after miscreants in civil courts in return for a share of the loot.

Microsoft has explained the rationale behind last month's announcement that you won't be allowed to simply download Azure Stack and get going.

Accounting software outfit Sage Group has been hit by a data breach affecting between 200 and 300 of its customers.

Is an IPO being planned? Hyper-converged system supplier Pivot3 says it had record growth in the first half of 2016, with a 103 per cent revenue increase and more than 400 new customers, and has hired a new CFO.