Targeting the 'underserved mid-market' pays off nicely
Look Ofcom, we're reforming Openreach OK. No need for legal split
Prefers to avoid legal limbo
Device life measured in minutes
Alliance is to splurge cash on plethora of new hardware and software
Don't worry, outsourcing giant is still doing a roaring trade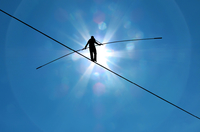 UK MPs have warned that HMRC (HM Revenues and Customs) may struggle to overhaul its expensive £10bn IT systems with Capgemini, and that further cuts could ultimately waste more taxpayers' cash.

The tough networking market continues to make growth difficult for the big names: Juniper Networks has reported flat year-on-year Q2 2016 revenue and has warned of a flat outlook.

Cook: Hey, we thought it was going to be even worse
But privacy watchdogs warn they'll be gunning for it come 2017


LogMeIn has effectively taken over Citrix's unwanted GoTo business.

Organizations are unprepared for future strains of more sophisticated ransomware, a report by Cisco warns.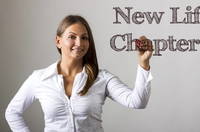 AMD fans are over the moon today as their favorite processor designer has sold more chips than expected in the three months to June 25.

Five men working at UK-based IT security reseller Quadsys confessed today to hacking into a rival's database.

The majority of the UK's local councils run two or more data centres each, suggesting cloudy adoption is still a long way off for local gov, according to Freedom of Information research.

Three out of four ransomware criminal gangs are willing to negotiate the shakedown price. And all the operators of file encrypting ransomware scams will give victims more time to pay up.