A falling tech market sinks all boats
Cloud business grows double digits but can't offset sluggish on-prem IT sales
Still burning bank notes, but at least not at both ends
£130m tax bill over 10 years biggest settlement outside US
One of the 'most efficient and resilient data centres in Europe'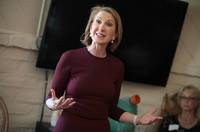 After her campaign garnered just four per cent of the vote in the New Hampshire primaries, Carly Fiorina has announced that she has suspended her run to be US commander in chief, but will carry on campaigning.

Chip designer ARM once again posted bumper annual results, with profits up 31 per cent to £414.8m on revenue of £968m, up 22 per cent.

But sector still took jobs hit and an 11% pay cut in 'real terms'
'Workspace One' to compete with Citrix's Workspace Suite, with help from new PCoIP alternative 'Blast'


Sysadmin Blog
Are enterprises really starting to act like service providers? If you ask vendors, social media and "thought influencers" hired to speak at conferences, the answer is yes. I'm not so sure.

The world's wealthiest activist shareholder, Steve Ballmer, has offered another critique of Microsoft, the company he helped build.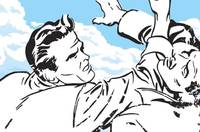 Microsoft is again rattling Google's cage by throwing money at channel folk that convert small businesses into Office 365 believers.

Oracle's former US sales chief Keith Block has been handed the keys to Salesforce by his boss Marc Benioff.

Continued growth of mobile broadband, connected devices and economic development will have data consumption rising by 53 per cent yearly from now to 2020.

Microsoft has yet to go public on the number of Surface Pro power cords it is recalling over fire concerns, but the US Consumer Product Safety Commission has: it's more than two million Stateside alone.