Hands-on
How a weird system crash has plagued expensive lap-slabs for months
Don't disturb piggy at the trough, he's busy
Revenues decline Q-on-Q as late flash array entry takes toll
Revenues walk the falling walk again as CEO talks the turnaround talk – again
Interactive display firm latest to go Chinese
Market probe by regulator results in publicly slapped wrists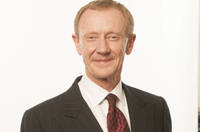 Telecoms provider Kcom stemmed its declining revenue for the first time in eight years, reporting growth of 0.4 per cent to £349.2m for the full year 2015/16.

Analysis
The European Commission (EC) has approved a series of ecommerce rules designed to make Europe more competitive online.

All-flash box biz boosts sales, deepens losses, comes out swinging at analysts
Let them finish... 'for the short term'. But mostly chalks up loss to M&A costs


Bank customers may be obliged to bear the bill for fraud against their accounts, under proposed changes mulled by banks, the UK government and GCHQ.

Hewlett Packard Enterprise CEO Meg Whitman is dismantling another legacy bequeathed to her by a predecessor as she waves goodbye to Enterprise Services.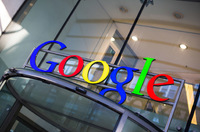 Google is "very serious" about enterprise cloud – according to Google's head of enterprise cloud.

Salesforce has claimed its "best ever" year opening - at the expense of Oracle and SAP - while committing a growing portion of its cloud to AWS.

Dell says its Storage Center OS v7.0 adds deduplication and compression to make more efficient use of flash memory.

Microsoft enterprise licensing slinger and software asset management biz Crayon has finally filled the empty seat at the top of its UK organisation after grabbing former Di Data's local sales director Richard Lockey.