Looks past pesky shareholders to joyful Ellison marriage
Severs ties after Quadsys Five hacking case concludes
'Spotlight' on the money in a post-cloud-hype world
MicroProfile play targets the Eclipse Foundation
How's that plan to break with monopoly suppliers going?
Not just Europeans who'll consume Cloud 28+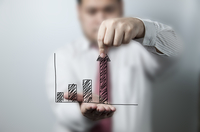 Life is to get a lot more expensive for Microsoft customers from the start of next year with currency linked, double-digit price hikes looming for cloud and on-premise software.

Comment
Violin Memory's stock is slowmo crashing, and is now down to $0.35; it was $0.65 on October 11.

Networks also need to grab a mirror and look at themselves
Why not run two versions of services and turn on the bad one once budgets run low?


Gartner has published a distributed file systems and object storage magic quadrant with the top three suppliers being Dell EMC, followed by IBM and Scality.

Cloud-flinger Mirantis has signed up global telco giant NTT as its first data centre service provider partner.

UK employees of multinational Honeywell are considering strike action over the closure of their final salary pension scheme.

Former UK Business Secretary Vince Cable has said Theresa May blocked plans to bring in Indian immigrants in the area of IT, claiming the former Home Secretary was "obsessed with immigration".

The deal restoring the independence of the entity formerly known as Dell Software is expected to close in early November, which is when The Register understands things are going to get very interesting for customers and staff alike.

The United States Department of Justice has asked the nation's Second Circuit Court of Appeals to re-open its three-year-old case attempt to have Microsoft hand over e-mails stored on servers in the Republic of Ireland.