Stockholder approval looks to be a formality but market capitalization issue remains
'Every tier-one country will have an AWS region' – but analyst says other providers are catching up
'Surface phone' will have challenging app gap
BREXIT
Telco regulation done right? We can show how
You'll eat Larry's fluffy white stuff and enjoy it
BREXIT
'It's completely unclear where this leaves us in Britain'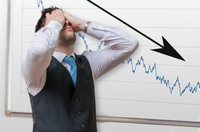 BREXIT
Crystal ball strokers at Gartner have calculated Brexit will wipe $4.6bn off the value of tech spending in the UK this year, and the resulting Sterling currency volatility will force US vendors to hike prices.

BREXIT
If there is one thing the IT industry despises it is uncertainty and there was lashing of the stuff poured across the UK following the Brexit vote.

BREXIT
Cambridge firm: Our earnings are outside EU
BREXIT
Rueful Remainer or Shy Leaver? Let us know


Exclusive
Even before Blighty voted to leave the EU, the government was plotting to water down far-reaching data protection regulations from Brussels - The Register can reveal.

Completed in 1983, IBM's prestigious South Bank office in London, on the banks of the River Thames, owes a lot to the Brutalist style of architecture, popular in the 1960s and 1970s. It makes heavy use of concrete: a solid building for a solid company.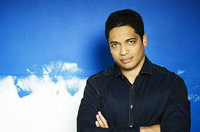 Something positive was salvaged from the crash at cloud biz Outsourcery - 100 employees have transferred with the business in a pre-pack sale to new owners GCI Network Solutions.

Stock option-incentivised EMC staff could brain drain out of the company as the Dell acquisition will cash-out their stock options, de-incentivising them.
Immigration is an issue swaying electorates around the world, including Britons, who will next week decide whether to leave the European Union and Americans, who will soon decide whether to vote for Donald Trump as president in November. While this is generally assumed to affect low-pay, low-skilled jobs, it can affect those in IT too.

Put this in your pipe and smoke it: Microsoft is offering pot growers software tools to help them stay on the right side of America's relaxed laws.