EU workers, new markets: post-Brexit pressure on May & Co
Everything's bigger in Texas … including the fraud, allegedly
World exclusive
Ambitious finance plan looks to bring big bucks
More tax, no extra benefits. Ta, HMRC
Volunteers, walk this way
Some downsides, but most Windows users will be surprised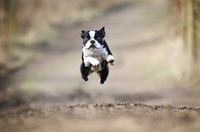 Forget sales commissions, career progression or job satisfaction, Insight Enterprises has another type of employment glue to ensure staff stick around - and it involves dogs.

It is a Friday and El Reg is pleased to be able to answer the burning question on the lips of readers across the land - just how did PC sales via distribution do in the second quarter? They went well.

Exclusive
Servers, storage, legacy networking now up 6-10%
Blames shonky billing migration


Ingram Micro and the Chinese logistics giant Tianjin Tianhai that wants to buy it confirmed they are to submit the proposed $6bn bid for review to the Committee of Foreign Investment in the United States.

Oracle has shaken up its sales force to drive cloud business, multiple sources have told The Register.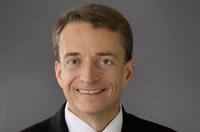 VMware CEO Pat Gelsinger has dropped a very strong hint that the company plans to get into multi-cloud connectivity and management.

IBM today reported its second quarter financial results and the figures don't look good, with profits falling nearly 30 per cent.

The UK head of Software Asset Management (SAM) and Compliance at Microsoft, Mark Bradford, admitted at a recent seminar held by one of its enterprise licensing sellers Bytes that Shelfware issues "should be conceded".

New UK Prime Minister Theresa May's reshuffle last week resulted in higher pile of bodies than a Game of Thrones wedding. Among a number of big hitters to be axed, including George Osborne, was digital and cultural minister Ed Vaizey.