'Lower than planned' says BT amid 'more synergies' hint
VxRack 1000 gets neutrino nodes, DSSD option and has hybrid cloud dev platfiorm built on it.
Software-defined networking suite gets entry level version
Ha! Thought disties have no role in new world tech? Born-in-cloud what?
AI, cloud, analytics firms wanted by old-world PC maker scared of irrelevance
Empty threats from faux hackers doing the rounds again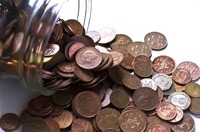 A pinkish hue has yet to return to the cheeks of sickly European reseller Misco but its latest financials indicate the patient is finally out of intensive care - the same cannot be said of its parent.

If EU member states can, by law, exercise legislative "flexibility" when implementing 50+ Articles of the General Data Protection Regulation (GDPR), how can the regulation ever become harmonised across European Union?

Biz tells Reg reader his email was 'full of attitude', adds 'price increase was only 340%'
Paul Perez peregrinates outta da picture


Carly Fiorina's astonishing career trajectory into oblivion remains on target tonight after her bid to be US Vice President was cut mercifully short.

EMC World
The first day of EMC World in Las Vegas caused announcement overload, with the Unity array top of the list, closely followed by a Virtustream storage cloud and more.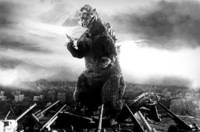 Intel CEO Brian Krzanich, presiding over flatlining performance, boardroom tumult and a one-in-ten slimming down of Chipzilla's workforce, has broken out the happy juice to promise better times ahead for the world's biggest sand-slinger.

Apple has confirmed analysts' fears of a drab quarter, reporting its first year-over-year sales decline in more than a decade. Its share price is down 8.2 per cent to $95.76 in after-hours trading – dipping below the magic hundred-buck mark.

Sage Software is following in the footsteps of Microsoft and Salesforce by rolling out big names to vent hot air at its events.

Exclusive
X-IO Technologies is spinning off its Axellio flash array tech into a separate company as it prepares to stop investing in a market share bun fight with the existing ISE and iglu products.