Larry, Mark and Safra's pay packet $46.5m lighter in fiscal '16
'New 'soft closers' good, but the acrylic panels make the bogs look like a CDT project
Atos will not get trout in £4bn trough, neither will bunch of big PC brands
Repeatedly outage-hit firm mumbles usual apologies
Wouldn't be about cutting energy costs for your 100+ bit barns, then?
Latest wave of software-inspired bloodletting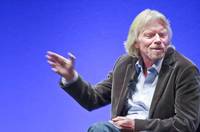 Exclusive
Virgin Media staff have voiced widespread discontent over its gobble by Liberty Global, with one describing their new corporate daddy as "faceless change drivers with no concern for the Virgin values," according to a Q&A with senior management this week seen by The Register.

Whenever mega-hacks like the Yahoo! fiasco hit the news, inevitably the question gets asked as to why the IT security systems weren't good enough. The answer could be that it's not in a company's financial interest to be secure.

HP and Samsung had goods stranded at sea by container line's bankruptcy
Rimini Street will have to foot $46m legal bill


Analysis
Linux and open-source cloud supremo Red Hat is looking at adapting its licensing to please enterprise customers who want greater flexibility in the way they pay for software and services, including a possible pay-as-you-go model.

Microsoft has been given a roasting by consumer group Which? over Windows 10 woes reported by users, with the organisation calling for compensation for those who found their PCs bricked after auto-updates.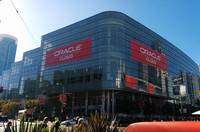 Oracle has seen its revenues return to growth as the enterprise computing giant continues its migration away from on-premises systems.

The number of distributed denial of service attacks has doubled over the last 12 months.

Oracle has committed to deliver the delayed Java Enterprise Edition 8 "within a year."

The global public cloud services market is set to grow by more than 17 per cent in 2016.