Certification for Desktop Infrastructure binned in favour of Devices and Apps course
JUST KIDDING, REDMOND – its first proper tab-top is packed with power and $1500 price tag
Data-heavy, medium firms will be hit hardest
UKII senior chief with solid compliance past takes reins
Analysis
It's like Humpty, without the King's horses
If devs convinced by single platform, we're in business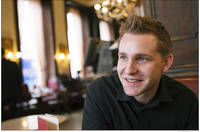 In a landmark ruling that will have far-reaching repercussions, Europe's highest court has ruled that data sharing between the EU and US under the Safe Harbour framework is invalid.

Cisco has reformed the way it discloses vulnerabilities in its products.

Market share for Redmond's latest hits SEVEN per cent but growth slows markedly
Possibly new fitness hardware as well


IBM is buying object storage startup Cleversafe for an undisclosed amount of cash or shares.

Efforts to jump start revenue growth at Symantec started today with a revamped channel programme that threatens to shower third party sellers with more cash, coughed more frequently.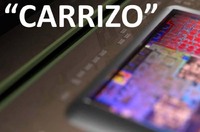 Intel's human shield from monopoly watchdogs AMD has quietly revealed some processor packages for business PCs.

Building on its existing support for containerized applications on its Azure cloud, Microsoft on Tuesday announced the Azure Container Service, a new environment for running cloudy container workloads based on Docker and Apache Mesos.

Clinton Group execs in charge at struggling Imation have started restructuring the business to make it a tastier dish, discarding its tape media business, selling off property assets and starting a Nexsan array business restructuring exercise.

Capita has "invited" O2 call centre staff with one eye on the exit to stick around for a little longer, and the resulting excitement at such a prospect is palpable.