They liked him so much, they brought him to the company
Eyes up prospect of tasty 4G
The company's stance on lavender locks? 'Just rock it!'
It's costing us $13m... but the cops are on their tail
Staff council to be formed, 45-day consultation begins mid-Feb
From the land of cuckoo clocks and horology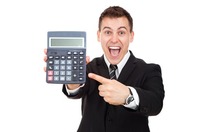 Good news, britons! Oracle says it is now fully compliant with the nation's latest tax regulations, including those that come into force on April 6th. That's the first day of the UK's new financial year, thanks to some sixteenth-century calendar-realignment shenanigans.

Information technology analyst house IDC says that world spending on information technology will hit US$2.8 trillion in 2019, up from this year's $2.46 trillion.

Silver Lake slips its PIPE into troubled security firm
Biggest dive into the red in company history expected


The HTTPS Everywhere campaign received a small boost this week with a commitment by a UK schools technology provider to roll out secure logins for a service used by many educational establishments.

The relatively weaker economy in China and slumping demand for gadgets puts Lenovo between a rock and a hard place.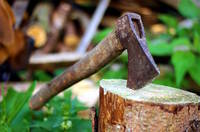 Microsoft has confirmed it is to gradually kill off Enterprise Agreements - volume licensing contracts so complex that a whole profit-making asset management eco-system sprang up off the back of them.

Oracle is expanding its platform-as-a-service cloud team in Europe, but denied it is a move to revive renewals.

Ditching PC production, the running down of the old Building Schools for the Future contracts, and relatively "subdued" government spending on education ate into RM's lunch money in 2015.

Ofcom chief exec Sharon White has decided to tell everyone what she really thinks about the possible £10.5bn merger between O2 and Three – and it turns out the regulator-in-chief is not a fan.