Four times slower than EMC's XtremIO
Exclusive
Forget the hype, this is going to be bigger than the biggest thing ever, says exec
Customer base growing, but staff still outnumber punters
42 negotiations mean MS, Oracle costs differ wildly
Enter hosted voice and UC-as-a-service space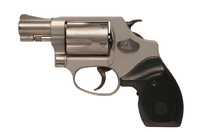 The rumour mill about a Dell-EMC deal is going hyper, with a $51bn takeover by Dell being mentioned. Is Elliott Management holding a gun to EMC's head?

Study
Readers are usually pretty quick to tell us when we use jargon in our surveys that we haven't defined, and quite rightly so. We work in an industry that is riddled with language abuse, and marketeers who take liberties by redefining long-established terms and inventing buzzwords to make old stuff sound new.

I have the answer. But no profits. Buy my IPO!!
Businesses are spending on mobile transformations, not boring old computers


Dell is figuring out how to borrow the US$40 billion it would need to acquire EMC, according to reports quoting the usual folks familiar with the deal.
Comment
The days of the massive standalone storage company are coming to a close, as the public cloud and myriad storage startups drive cumulatively fatal wounds deep into the heart of the one-supplier-does-all-your-storage business model.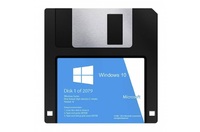 Windows 10 looks to have won about seven per cent of the world's desktop operating system market.

Microsoft has scheduled one of its biggest press conferences of the year on Tuesday in New York, and The Register will be there for the show. But leaks ahead of time suggest we'll be seeing a lot of new hardware and possibly a few software tricks as well.

IBM is buying object storage startup Cleversafe for an undisclosed amount of cash or shares.

Efforts to jump start revenue growth at Symantec started today with a revamped channel programme that threatens to shower third party sellers with more cash, coughed more frequently.