Prefers to avoid legal limbo
Device life measured in minutes
Alliance is to splurge cash on plethora of new hardware and software
Don't worry, outsourcing giant is still doing a roaring trade
Sure you want to rely on 'digital' to plug slashed jobs?
Switches moving, routers and security decline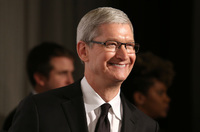 Apple is trying to put the best face on another bad quarter by saying it has exceeded its own meager expectations.

Europe's data protection authorities will hold fire for one year on the new Privacy Shield agreement, withholding any potential legal challenges until mid-2017.

LastPass owner brags about $1bn-a-year sales
Cisco cybersecurity report points to dangers ahead


Millions of low-cost wireless keyboards are susceptible to a vulnerability that reveals private data to hackers in clear text.

Commvault has sustained its recovery for a third quarter although it has recorded a loss after a much smaller income tax benefit was applied than a year ago.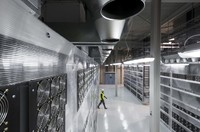 The majority of the UK's local councils run two or more data centres each, suggesting cloudy adoption is still a long way off for local gov, according to Freedom of Information research.

Three out of four ransomware criminal gangs are willing to negotiate the shakedown price. And all the operators of file encrypting ransomware scams will give victims more time to pay up.

Tianjin Tianhai, the Chinese logistics giant, has delayed next week's shareholder meeting to rubber stamp the $6bn takeover of Ingram Micro as it gathers data requested by the Shanghai Stock Exchange (SSE).

BT customers in the UK are once again banging their heads against their keyboards this morning: a power outage has thrown them offline for the second day running.