Hopes for tasty earnings as it dines out on share spike
Sales conference leaks also hint at mightier UCS and new customer portal
Email AI assistant will close by next month
This time 220 staffers face chop in Blighty
Raspberry Pi flogger to be flogged to apple-pie loving nationals
Never gonna give EU up, never gonna let you down... er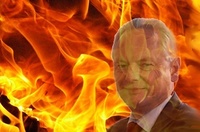 Analysis
Government departments are winning significantly more exemptions to splash the cash on expensive IT projects since the departure of former Cabinet Office minister Francis "Mad Frankie" Maude last year, according to a Register analysis.

Apple under Tim Cook has delivered six new makes of iPhone, with a further four derivations based on the overall brand.

It's a meet-in-the-channel affair for resellers
Workspaces can now be scheduled to shut down and are cheap for half-time workers


AMD is continuing to drip feed information about Zen, its long-awaited designed-from-scratch x86 processor microarchitecture.

NetApp revenues dropped 3.7 per cent year-on-year to $1.29bn for its first fiscal 2017 quarter, ended July 29, but it turned a year-ago loss of $30m into a $64m profit as it reined in expenses.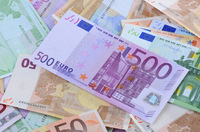 ENISA, the European Union Agency For Network And Information Security, has taken a look at "cost of cyber attack" studies and reckons they're not much good.

Spending on cloud computing will more than double by 2020, say abacus-shufflers IDC.

Enterprise wireless hotspots from Ruckus can be trivially crashed and their login systems bypassed, Tripwire researchers warn.

Bill Amelio might be the new interim exec holding high office at Avnet but the messages he delivered as the distie reported another quarter of falling sales were all too familiar - define the strategy and cut costs.